It's jail guards gone wild, an Idaho city marshal gets nailed for peddling pot on duty, a South Carolina deputy heads to federal prison after getting caught in a drug sting, and more. Let's get to it: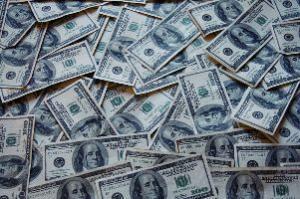 In Bellevue, Idaho,
the city marshal was arrested last Tuesday
after Idaho State Police investigators got a tip he was peddling pot while on duty. Marshal William Scaggs, 36, was arrested at the county courthouse and is charged with felony delivery of a controlled substance.
In Lisbon, Ohio, a Colombiana County Jail guard was arrested last Friday for allegedly smuggling drugs into the jail. Guard Jordan Thurmond went down after authorities heard allegations about drugs in the jail and searched Thurmond, finding amphetamines, Oxycodone, and marijuana in his backpack. He is charged with illegal conveyance of prohibited items.
In May's Landing, New Jersey, an Atlantic Justice Facility jail guard was arrested last Friday for allegedly smuggled drugs and cellphones into the jail. Guard Luis Mercado, 25, went down after an investigation by local authorities and is now charged with second-degree misconduct.
In Orangeburg, South Carolina, a former Orangeburg County sheriff's deputy was sentenced last Wednesday to four years in federal prison after being snared in a drug sting. Stanley Lavalle Timmons was one of several officers who agreed to guard a semi-trailer truck they believed was filled with drugs, but was really part of an FBI sting. He was originally charged with conspiracy to possess with intent to distribute controlled substances and possession of a firearm in furtherance of a drug-trafficking crime, but eventually agreed to plead guilty to conspiracy several months prior to sentencing.
In Atlanta, Georgia, a former state prison guard was sentenced last Friday to 10 years in federal prison for drug trafficking. Lakesia Harden went down after police went to a residence she shared with her boyfriend to arrest him for a probation violationand found two small packages containing methamphetamine and 10 containing marijuana. The packages were wrapped to be smuggled into prison. In October 2019 she was convicted of one count of possession with intent to distribute marijuana and methamphetamine.
In Bolivar, Tennessee, a former Hardeman County jail guard was sentenced Tuesday to five years in federal prison after he was found guilty of smuggling drugs into the jail. Former guard Shontavis Rivers, 21, went down when a drug dog alerted on him as he arrived at work. Under questioning my local police officers, he admitted he had meth and cocaine on him and that he had smuggled drugs on two prior occasions.