Missouri and Virginia see their first medical marijuana sales, a Mississippi medical marijuana initiative campaign gets in trouble with the Trump campaign, and more.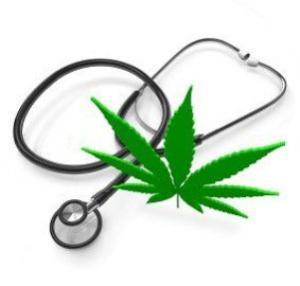 Massachusetts
Massachusetts High Court Rules Workers' Compensation Doesn't Cover Medical Marijuana Costs. The state's Supreme Judicial Court ruled Monday that health insurance providers are not required to cover the costs of medical marijuana for people who receive worker's compensation benefits. The court held unanimously that the state's medical marijuana law was crafted to avoid exposing insurers to any potential federal prosecution. Marijuana remains illegal under federal law.
Mississippi
Trump Campaign Demands Mississippi Activists Quit Saying He Supports Medical Marijuana Initiative. Although President Trump has repeatedly said he supports medical marijuana, his campaign has mailed a cease and desist letter to Mississippians for Compassionate Care after it used his name, image, or likeness in support of Initiative 65. "President Trump has never expressed support for Initiative 65, and his campaign demands that you immediately cease and desist all activities using the President's name, image, or likeness in support of the legalization of medical marijuana in Mississippi,"the letter stated. The campaign had recently sent out mailers urging voters to "Join President Trump" in supporting medical marijuana in the state. The campaign responded thusly: "President Trump has clearly stated on multiple occasions that he supports medical marijuana. That is all that we've shared – the truth,"said Mississippians for Compassionate Care Communications Director Jamie Grantham.
Mississippi Mayor Seeks to Block Medical Marijuana Initiative. Even as early voting is underway on the Initiative 65 medical marijuana measure, Madison Mayor Mary Hawkins Butler filed papers with the state Supreme Court seeking to knock the measure off the ballot on the grounds that its signature-gathering did not comply with the state constitution. The campaign, however, said the lawsuit was bogus: "The Secretary of State properly qualified Initiative 65 under the same constitutional procedures used for every other successful voter initiative," Jamie Grantham, spokeswoman for Mississippians for Compassionate Care, said in a statement. "The lawsuit from the City of Madison is meritless."
Missouri
Missouri Sees First Medical Marijuana Sales. Legal medical marijuana went on sale for the first time in the state over the weekend. The first dispensaries opened in St. Louis county, one in Ellisville and one in Manchester. The state has already approved 65,000 patients to use medical marijuana.
Nebraska
Nebraska Medical Marijuana Legalization Activists Get Working on 2022. After qualifying for the 2020 ballot and then getting stiffed by the state Supreme Court, which held that the initiative embraced more than one subject, the two state senators who lead Nebraskans for Medical Marijuana Anna Wishart and Adam Morfeld, recently filed new petition language with Secretary of State Bob Evnen for voters to consider for the 2022 ballot. The new language is simple and straightforward: "Persons in the State of Nebraska shall have the right to cannabis in all its forms for medical purposes." Now, they will have to recreate the successful 2020 signature-gathering campaign to get back on the ballot in 2022.
New Mexico
New Mexico Judge Orders State Health Department to Loosen Medical Marijuana Reciprocity Rules. First Judicial District Court Judge Matthew Wilson in Santa Fe ruled last Tuesday that reciprocal medical marijuana patients can buy, possess and use medical marijuana in New Mexico, regardless of whether their identification matches the state where their medical recommendation to use cannabis came from. His order will also allow New Mexicans to get a recommendation to use medical marijuana from another state and become a reciprocal patient in New Mexico.
South Dakota
South Dakota Poll Has Narrow Lead for Marijuana Legalization, Big Lead for Medical Marijuana. A Sioux Falls Argus-Leader/KRLO-TV poll has support for the Constitutional Amendment A marijuana legalization initiative at 51%, with 44% opposed, and only 5% undecided. The same poll also asked respondents about the Measure 26 medical marijuana initiative and shows it with a much larger lead, with 74% supporting it only 23% opposed, with 3% undecided.
Virginia
Virginia Sees First Medical Marijuana Sales. Legal medical marijuana went on sale for the first time in the state over the weekend. Dharma Pharmaceuticals opened its doors to registered patients on Saturday morning. The shop was seeing patients by appointment only as a coronavirus precaution.
(This article was prepared by StoptheDrugWar.org's 501(c)(4) lobbying nonprofit, the Drug Reform Coordination Network, which also pays the cost of maintaining this website. DRCNet Foundation takes no positions on candidates for public office, in compliance with section 501(c)(3) of the Internal Revenue Code and does not pay for reporting that could be interpreted or misinterpreted as doing so.