South Dakota's marijuana legalization initiative picks up support from a leading state political figure, the CDC says cocaine overdose deaths nearly tripled between 2013 and 2018, and more.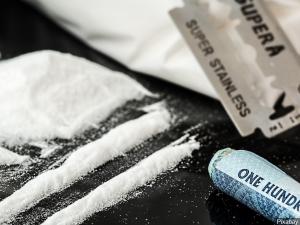 Marijuana Policy
California Eradicated More Than A Million Illegal Pot Plants This Year. The state's Campaign Against Marijuana Planting has eradicated 1.1 million plants at 455 different grow sites this year. The campaign also racked up 140 arrests and the seizure of 174 weapons. Southern California's Riverside County yielded some 293,000 plants -- the biggest haul -- while Northern California's Tulare, Trinity, Lake and Siskiyou counties rounded out the top five.
Former Senate Majority Leader Tom Daschle Supports South Dakota Marijuana Legalization. Former Senate Majority Leader Tom Daschle (D), who represented the state in the Congress for nearly three decades, has come out in support of the Amendment A marijuana legalization initiative. "I did not advocate for legal marijuana while I served in the Senate but, like many other Americans, my viewpoint has vastly evolved in recent years, and my passion for improving how our society delivers health care as well as pioneering social and political change has never been stronger," Daschle said in a statement Wednesday afternoon.
Cocaine
Cocaine Overdose Deaths Rising Dramatically. The Centers for Disease Control and Prevention has reported that cocaine overdose deaths have nearly tripled over five years, rising at an average rate of 27% per year from 2013 to 2018. "While much attention has been given to the increase in drug overdose deaths involving opioids, it's also important to recognize that deaths involving other drugs, such as cocaine, have also increased in recent years," said Dr. Holly Hedegaard, lead researcher and injury epidemiologist at the CDC's National Center for Health Statistics (NCHS).
International
Mexico Opium Farmers Vow to Stop Military from Burning Poppies. Saying authorities have failed to deliver educational, health, and road improvements, residents of 33 communities in the state of Guerrero have pledged they will not allow the military to destroy their poppy fields. They say that opium cultivation is their only source of income. Farmers have proposed blocking the Acapulco-Zihuatanejo highway and the one linking Chilpancingo and Iguala and warned that if anything happens to military aerial eradication helicopters or military personnel engaged in eradication it would be the fault of the federal government. "We are determined to prevent our poppy plantations from being destroyed whether it is by air or land," said a document agreed to by the villagers.