A New Jersey bill to ensure workers' compensation covers medical marijuana advances, a Caribbean island nation embraces psychedelic therapies and wellness, and more.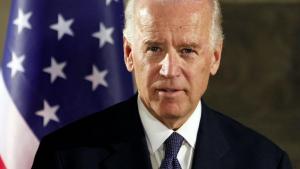 Medical Marijuana
New Jersey Medical Marijuana Workers' Compensation Bill Advances. The Assembly Appropriations Committee passed A1708 on Monday, which would require employers and insurance carriers to "provide for coverage for costs associated with the medical use of cannabis" for workers' compensation claimants. The bill now heads for an Assembly floor vote.
Drug Policy
Biden Says Anti-Drug Policies Harmed Black Communities and It Was a 'Mistake' to Support Them. Democratic presidential contender Joe Biden is addressing his past support for tough crime and drug policies, saying the Black community was "really hurt" by them. "It was a mistake, and I've been trying to change it since then." He pointed to reducing the crack/powder cocaine sentencing disparity as one way he has attempted to make amends. "There's so much we can do. And by the way, it's because we've learned so damn much more," he said. "Look, unlike Trump, when I make a mistake I admit it. I admit it. And we can make it better. And I think the public is with us, I really do."
International
German Parliament Rejects Marijuana Legalization. The Bundestag has rejected a bill that would have created a "strictly controlled" adult-use legal marijuana market. The defeat came even as most Bundestag members belong to parties that favor some form of marijuana law reform, but opposition parties could not reach agreement on how to do it. The bill that failed was filed by the Greens, but had only the support of the Left Party.
St. Vincent and the Grenadines Okays Psychedelic Program. The Caribbean island nation of St. Vincent and the Grenadines has approved a measure that will allow for the "cultivation, research, processing, and prescription of psychedelic plant-based compounds including psilocybin, ibogaine, peyote, ketamine, dimethyltryptamine, ayahuasca and sassafras" for the purpose of psychedelic therapy. The country has already granted license to three companies to pursue research and wellness with psychedelics.
(This article was prepared by StoptheDrugWar.org's 501(c)(4) lobbying nonprofit, the Drug Reform Coordination Network, which also pays the cost of maintaining this website. DRCNet Foundation takes no positions on candidates for public office, in compliance with section 501(c)(3) of the Internal Revenue Code and does not pay for reporting that could be interpreted or misinterpreted as doing so.