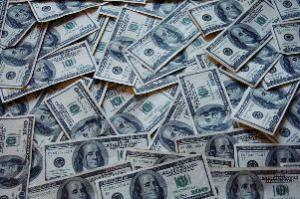 Just a couple of miscreant men in blue this week, and they were both apparently slinging weed. Let's get to it:
In Las Vegas, a Las Vegas Metro Police officer was arrested last Thursday for slinging weed. Details are lacking, but Officer Jesus Najera, 34, and his brother-in-law are now charged with three counts of conspiracy to violate the Uniformed Controlled Substances Act and one count each of trafficking of THC, trafficking of marijuana and possession of cocaine. Najera has been placed on leave without pay.
In Redding, California, a Redding police officer was arrested Monday in connection with a warehouse filled with marijuana, cocaine, and nearly $60,000 in cash. Corporal Will Williams, 53, went down after a citizen informed authorities of possible illegal activity in a warehouse in an unincorporated area of Shasta County. A search of the warehouse turned up 138 pounds of processed marijuana, 332 marijuana plants, 30 grams of cocaine, two firearms and $59,000 in US currency. Police did not discuss how Williams is connected to the warehouse and they have yet to file criminal charges.