An Arizona poll shows strong support for a marijuana legalization initiative there, a Connecticut panel approves adding two new qualifying conditions for medical marijuana, and more.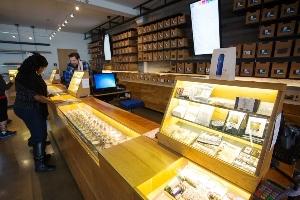 Marijuana Policy
Arizona Poll Has Near Two-Thirds Support for Marijuana Legalization. If the Smart and Safe Arizona marijuana legalization initiative campaign can manage to make it onto the November ballot, a new poll suggests its prospects for victory are very good. The poll, from the lobbying and consulting firm HighGround, had support for the measure at 65%, with just 25% opposed. The polling came after respondents were given a detailed description of the initiative, as opposed to a generic question.
Medical Marijuana
Connecticut Legislative Committee Gives Final Approval for Two New Qualifying Conditions. The legislature's medical marijuana Regulation Review Committee has given final approval to adding chronic pain and Ehlers-Danlos syndrome, an inherited disorder that weakens the body's connective tissues. The additions were approved during a Tuesday video conference. The decision follows the recommendation of the state Medical Marijuana Program's Board of Physicians.
International
China Announces More Than 11,000 Arrests in Anti-Drug Campaign That Began in January. The Chinese narcotics control authority has reported more than 11,000 arrests in a yearlong anti-drug campaign that was launched in January. The campaign is aimed at Yunnan Province in southwestern China, which borders Southeast Asia's Golden Triangle of opium production. By contrast, the US arrests more than a quarter-million for drug offenses arrests during the same period each year.