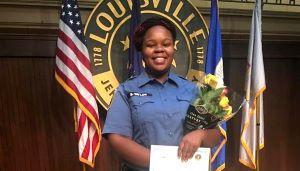 The clamor for fundamental reform of American policing, including the prosecution of the war on drugs, is growing.
Pretty quiet on the medical marijuana front this week, but a Louisiana medical marijuana expansion bill has made its way through the legislature, and more.
ronavirus is having differential impacts on the illicit drug trade, Michigan groups push to end the state's drug felon foodstamp ban, Colombian rebels call for a coronavirus ceasefire, and more.
West Coast pot shops get trashed in the upheaval gripping the land, a dozen members of Congress file a resolution calling for an end to police brutality and the war on drugs, the Louisiana legislature has been busy passing marijuana bills, and more.
An Arizona poll shows strong support for a marijuana legalization initiative there, a Connecticut panel approves adding two new qualifying conditions for medical marijuana, and more.
The ACLU issues a timely report, Human Rights Watch and Amnesty International call for reforms of Cambodia's drug detention centers, and more.
Permission to Reprint:
This issue of Drug War Chronicle is licensed under a modified
Creative Commons Attribution license
. Articles of a purely educational nature in Drug War Chronicle appear courtesy of DRCNet Foundation, unless otherwise noted.