Nevada's governor pushes for wholesale marijuana possession pardons, prohibition-related violence flares in Mexico, and more.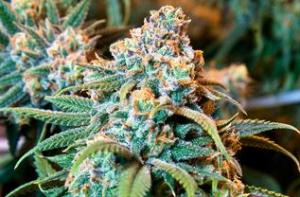 Marijuana Policy
Arkansas Marijuana Legalization Initiative Won't Qualify for Ballot. Melissa Fults, the main organizer behind the Arkansas Adult Use Cannabis Amendment, has announced that the measure failed to come up with enough signatures to qualify for the November ballot by the state's July 3 deadline. "We're not going to make the ballot. COVID-19 killed it," she said. The campaign needed 89,000 valid voter signatures to qualify but had only 30,000-40,000 raw signatures by the deadline.
Nevada Governor Wants Pardons for Old Minor Marijuana Convictions. Gov. Steve Sisolak (D) announced late last week that he has placed a resolution for consideration on the Board of Pardons Commissioners agenda to provide relief to tens of thousands of people who were previously convicted for possession of small amounts of marijuana. The proposed resolution would unconditionally pardon individuals previously convicted of possession of one ounce or less of marijuana, not for purpose of sale. "The people of Nevada have decided that possession of small amounts of marijuana is not a crime," Gov. Sisolak said. "If approved, this resolution will clear the slate for thousands of people who bear the stigma of a conviction for actions that have now been decriminalized."
International
Mexican Soldiers Kill Dozen Cartel Gunmen in Nuevo Laredo Shootout. The Mexican Defense Department reported last Friday that soldiers patrolling the border city of Nuevo Laredo came under fire from gunmen in pickup trucks, then returned fire, killing 12. The department said three army trucks were hit by gunfire but no soldiers were injured. The area has been the site of prohibition-related violence for years, and the feds blamed the attack on the Cartel of the Northeast, a splinter from the old Zetas cartel. Meanwhile, police in the border state of Coahuila reported killing five cartel suspects after being fired on in the city of Torreon, and in Guanajuato state, armed men killed five state police officers and wounded two others.