Drug reform initiative campaigns are handing in signatures as deadlines approach, Nashville's DA says no more petty pot prosecutions, Mexican gunmen kill 24 in a raid on a drug rehab center, and more.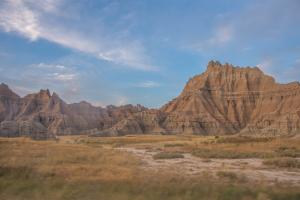 Marijuana Policy
Arizona Marijuana Legalization Initiative Campaign Turns in Massive Signature Cache. Backers of the Smart and Safe Arizona Act marijuana legalization initiative filed more than 420,000 raw signatures with the secretary of state's office Thursday. It only needs 237,465 valid voter signatures to qualify for the November ballot. The initiative would allow people 21 and over to possess up to an ounce of marijuana, allow for cultivation, distribution, and retail sales, and use tax revenues from those sales to fund public education and public safety programs.
South Dakota Marijuana Legalization Initiative Draws Organized Opposition. The Amendment A marijuana legalization campaign, which has already qualified for the November ballot, is now drawing organized opposition. A ballot committee calling itself NO Way on Amendment A has been organized to defeat the initiative and is being led by David Own, the president of the state Chamber of Commerce and Industry. The opposition is being joined by the usual suspects, including law enforcement, public officials, and social work leaders.
Nashville to End Small-Time Marijuana Possession Prosecutions. Nashville District Attorney Glenn Funk announced Wednesday that his office will no longer prosecute cases involving less than a half-ounce of marijuana. "Effective today, the Nashville District Attorney's office will no longer prosecute individuals for possession of less than a half ounce of marijuana. Marijuana charges do little to promote public health, and even less to promote public safety," Funk said in a statement.
Medical Marijuana
Nebraska Medical Marijuana Initiative Campaign Hands in Signatures. Nebraskans for Medical Marijuana, the group behind the state's proposed medical marijuana initiative, handed in some 182,000 raw voter signatures Thursday. They need at least 121,669 valid voter signatures to qualify for the November ballot. The campaign must also meet a requirement that at least 5% of voters in at least 38 counties sign up.
Law Enforcement
Houston DA Files New Charges Resulting from Deadly Drug Raid. The investigation into a 2019 Houston drug raid that left two innocent homeowners dead has now resulted charges being filed against six former officers, who are accused of routinely using false information to get search warrants and of lying on police reports, prosecutors announced on Wednesday. Two former members of the unit -- Gerald Goines and Steven Bryant -- had previously been charged in state and federal court in the case, including two counts of felony murder filed in state court against Goines. Those two also got hit with numerous new charges. More than 160 drug convictions tied to Goines have been dismissed by prosecutors. Prosecutors expect more cases will be dismissed.
International
Mexican Cartel Gunmen Attack Drug Rehab Center, Killing 24. In one of the bloodiest attacks yet in the cartel wars, gunmen killed 24 people at a drug treatment center in the central Mexican city of Irapuato on Wednesday. It was the second attack on a rehab center in less than a month; on June 6, 10 were killed in a similar incident. Rival cartels sometimes use the centers as de facto bunk houses for their employees. The region is being flailed by fighting between the Jalisco New Generation Cartel and the Santa Rosa de Lima Cartel.