Vermont lawmakers begin a push to tax and regulate marijuana sales, the Decriminalize Nature movement arrives in the nation's capital, Colombia's president and governors disagree about aerial eradication of coca crops, and more.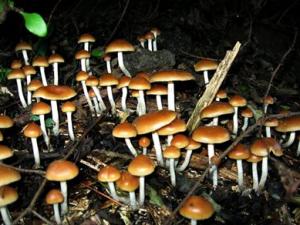 Marijuana Policy
Vermont Lawmakers Push for Legal Marijuana Sales. Lawmakers who want to pass a law to tax and regulate marijuana sales in the state held a news conference Thursday to urge the legislature to move forward on a bill that passed the Senate last year. It has not been acted on in the House, and proponents are hoping it will move in the next few months. Proponents are hopeful a bill can be acted upon with the next few months.
Law Enforcement
West Virginia Governor Creates Narcotics Intelligence Unit. Gov. Jim Justice (D) issued an executive order Thursday creating the West Virginia Narcotics Intelligence Unit to crack down on drug trafficking. The unit will be under the state Department of Military Affairs (!) and Public Safety's Intelligence Fusion Center. "Tonight I am ordering Secretary Jeff Sandy to form a new unit called a Narcotics Intelligence Unit -- a new unit at the Fusion Center -- it will be a strike force," Justice said. "I'm going to ask you for $1.9 million and I'm going to ask you to give us that to stop this terrible effort. That's all there is to it."
Psychedelics
DC Group Wants to Decriminalize Magic Mushrooms, Natural Psychedelics. A group calling itself Decriminalize Nature DC is beginning an effort to reduce penalties for the use, possession, and cultivation of magic mushrooms and other natural psychedelics. Members are working on a ballot initiative that would ask Metro police to make enforcement of drug laws against psychedelics the lowest law enforcement priority. The DC Board of Elections will weigh in next month on whether the language violates a congressional ban on easing any laws regarding Schedule I substances.
International
Colombia Says It Eradicated a Quarter Million Acres of Coca Crops. President Ivan Duque announced Tuesday that Colombia had eradicated 247,000 of coca fields in 2019. That's up from about 200,000 acres eradicated in 2018. "From now on we will without a doubt face the challenge of re-planting, but Colombia has clear its goal to reduce by 50% the area that is planted with illegal crops by the end of 2022 or 2023," Duque said in a televised statement. The government used manual eradication teams to destroy the crops but wants to return to the aerial spraying of herbicides, a practice ended in 2015.
Colombia Governors Reject Plans to Resume Aerial Spraying of Coca Crops. The governors of Colombia's coca growing provinces have come out against the government's plans to resume aerial spraying of coca crops. The governors of Antioquia, Narino, Cauca, Putumayo, and Norte de Santander said they supported alternative development and voluntary crop substitution and want President Duque to implement the 2016 peace deal with demobilized FARC guerrillas.