A search for a permanent new executive director is underway at the Drug Policy Alliance, Mississippians will vote on a medical marijuana initiative this year, New York's governor vows to legalize marijuana this year (again), and more.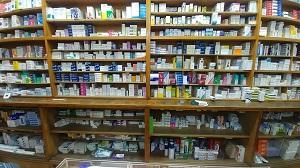 Marijuana Policy
New York Governor Pledges to Legalize Marijuana This Year. In his annual State of the State speech Wednesday night, Gov. Andrew Cuomo (D) vowed to legalize marijuana by year's end. He said the same thing last year, but a bill never got through the legislature before the session ended. Now he's ready to give it another go: "For decades, communities of color were disproportionately affected by the unequal enforcement of marijuana laws," Cuomo said in his address. "Let's legalize adult use of marijuana."
Medical Marijuana
Mississippi Medical Marijuana Initiative Qualifies for 2020 Ballot. A medical marijuana initiative has officially qualified for the November 2020 ballot. The measure will now be known as Ballot Initiative 65 and was formally filed with the legislature on Tuesday, as required by state election law. The Mississippians for Compassionate Care campaign needed 86,000 valid voter signatures to qualify; it came up with 106,000. The initiative would allow doctors to prescribe medical marijuana for certain medical conditions, including cancer, epilepsy, Parkinson's, multiple sclerosis and others. The Department of Health would regulate the program, including centers that would sell the drug.
New Hampshire House Approves Medical Marijuana Expansion Bills. The House on Wednesday approved a pair of bills aimed at making medical marijuana available to more patients. One bill added insomnia to the list of qualifying conditions, while the other added opioid use disorder. The latter carries a requirement that certifying doctors have specialized knowledge in addiction treatment. Efforts to add anxiety and Lyme Disease were stripped from the bills before passage.
Heroin and Prescription Opioids
Major Drugstore Chains Sue Doctors over Liability for Opioid Epidemic. Drugstore chains including CVS, Walgreen Co., Walmart, Rite Aid and other major pharmacy chains are suing doctors across northeast Ohio, claiming that prescribers should bear responsibility for the opioid crisis, not the chains. The chains are being sued by Cuyahoga and Summit counties, and in court papers filed Monday, they argued that the doctors should have to pay part of the penalty if the drugstore chains are found liable at trial.
Drug Policy
Maria McFarland Sanchez-Moreno Resigns as Drug Policy Alliance Head. Maria McFarland Sanchez-Moreno, the executive director of the Drug Policy Alliance, announced Wednesday that she will step down on March 6 to assume a new position with her former employer, Human Rights Watch. DPA's board of directors is actively discussing the process for identifying its next permanent leader and will announce next steps in coming weeks. Meanwhile, Richard Burns, who has experience as a long-time executive director and interim ED in many settings, including most recently at Lambda Legal, will step in as interim ED of DPA.
The Drug Policy Alliance is a funder of StoptheDrugWar.org.