A pervy Florida cops heads to prison, a New Mexico narc is in trouble for sampling forbidden substances, a Virginia narc pays for outing snitches to drug traffickers, and more.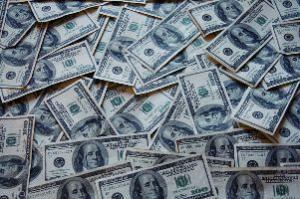 In Roswell, New Mexico,
a former Roswell narcotics officer was arrested December 19
after an investigation that began when detectives found a white powdery substance in his home and at a hotel where he stayed. Gerald Juarez eventually admitted to deputies that he had been using cocaine for about a month and had now been charged with cocaine possession and evidence tampering.
In Wilsonville, Oregon, a state women's prison guard was arrested December 23 for allegedly smuggling heroin, meth, and other drugs into the prison. Guard Richard Steven Alberts II, 31, was arrested by federal agents along with a co-defendant who was already in custody on separate charges. Both are charged with conspiring with one another and other, unnamed individuals to distribute controlled substances and distribution of heroin stemming from a federal investigation that is ongoing.
In Muscogee, Georgia, a state juvenile detention guard was arrested December 24 after an early morning raid at the detention center turned up drugs. Guard Darrion Tarver, 28, is accused of bringing enough marijuana into Muscogee Youth Development Campus to distribute it, although the particular charges he faces were not specified. He was fired following his arrest.
In Jackson, Georgia, a Monroe County sheriff's deputy was arrested last Friday in neighboring Butler County following an investigation by authorities there. Details of what went down are hard to come by, but Deputy Paul Nicholas Stewart is charged with possessing controlled substances with the intent to distribute and using a communication facility in the commission of a felony involving a controlled substance.
In Edgefield, South Carolina, a state prison guard was arrested last Friday for smuggling drugs and other contraband into the Trenton Correctional Institute. Guard Kembria Merriweather, 24, is accused of providing cell phones and methamphetamine to an inmate with whom she had developed an intimate relationship. She is charged with distribution of methamphetamine, providing contraband to an inmate and misconduct in office.
In Hampton, Virginia, a former Hampton narcotics officer pleaded guilty December 19 to working with local drug dealers while he was part of the Special Investigations Unit of the Hampton Police. Deangelo Freeman, 31, admitted providing information about a federal criminal investigation to one dealer even as he was on the team investigating him, including disclosing the identity of a snitch. He copped to conspiracy to distribute more than 500 grams of cocaine and is looking at a mandatory minimum five-year federal prison sentence.
In Fort Lauderdale, Florida, a former Miccosukee police officer was sentenced December 18 to 10 years in prison for forcing a teenage couple to strip and run naked through the Everglades after he busted them with alcohol and marijuana. Michael Martinez, 30, pulled the young couple over in 2016 after they ran a stop and told them follow him down an isolated road where he ordered them to take their clothes off and run, or go to jail. The teens testified they thought they had no choice but to follow his orders. He also tried to solicit sex from the teenage girl. He was found guilty of two counts each of extortion and unlawful compensation.