Legal marijuana sales get underway in Illinois, the Italian Supreme Court gives the okay to personal marijuana cultivation, Colombia wants to resume aerial spraying of coca crops with herbicides, and more.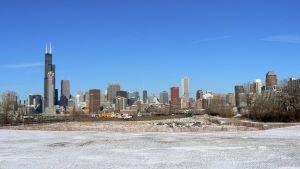 Marijuana Policy
Florida Legalization Initiative Campaign Sues Over Early Deadline. The Make It Legal Florida marijuana legalization initiative campaign filed a lawsuit Tuesday charging that the state's new law regarding initiatives violates their rights by imposing a "stealth deadline" that effectively shortens the signature gathering period by a month. The campaign is seeking another month to submit petition signatures. The campaign has until February 1 to come up with 766,000 valid voter signatures, but says the new law creates a "stealth deadline" of January 2 to submit signatures to county supervisors for verification.
Illinois Governor Pardons 11,000 Marijuana Offenders Just Ahead of Legalization. Gov. JB Pritzker (D) on Tuesday issued more than 11,000 pardons to people with low-level marijuana possession convictions. The move came one day ahead of the commencement of legal marijuana sales in the state.
Illinois Marijuana Legalization, Sales Now in Effect. The first legal marijuana sales in the state began at 6:00am New Year's Day, with hundreds of people lined up at shops in Chicago and its suburbs. That makes Illinois the 11th state to legalize marijuana, and the first to also legalize sales through the legislative process as opposed to via an initiative.
Oklahoma Activists File Revised 2020 Marijuana Legalization Measure to Protect Medical Program. The activists behind a marijuana legalization initiative filed in December have withdrawn it and replaced it with a new initiative, State Question 808, that contains revised language aimed at protecting the state's existing medical marijuana program. The new initiative specifies that a 15% excise tax on sales would not apply to medical marijuana and says only existing medical marijuana dispensaries would be eligible for recreational licenses for the first two years after implementation.
Virginia Prosecutor Announces His Office Will Not Pursue Marijuana Possession Cases. Incoming Fairfax County Commonwealth's Attorney Steve Descano used his first day on the job Thursday to announce that his office will not prosecute low-level marijuana possession cases. But the local judiciary is not cooperating: One judge has already rejected Descano's guidance and denied a motion to dismiss one such case, saying each case needs to be reviewed individually.
Vaping
FDA Announces Ban on Flavored Vaping Cartridges. The US Food and Drug Administration on Thursday issued a policy prioritizing enforcement against certain unauthorized flavored e-cigarette products that appeal to kids, including fruit and mint flavors. Under this policy, companies that do not cease manufacture, distribution and sale of unauthorized flavored cartridge-based e-cigarettes (other than tobacco or menthol) within 30 days risk FDA enforcement actions. The only vaping cartridges that will be allowed are those with tobacco and menthol flavors.
International
Colombia Proposes Resumption of Aerial Spraying of Coca Fields. The Ministry of Justice on Monday published a draft law that would allow for the aerial spraying of herbicides on coca fields. The previous government ended such spraying four years ago, citing health concerns. The new proposal also calls for the creation of an independent agency that would oversee complaints related to aerial spraying including any potential impacts on rural communities.
Italian Supreme Court Rules Growing a Little Marijuana at Home Not a Crime. The Supreme Court ruled on December 27 that growing small amounts of marijuana for personal use is not a crime. The court held that "at home, small-scale cultivation activities are to be considered excluded from the application of the penal code." It's unclear just what qualifies as "small-scale cultivation." The case before the court involved two plants.