Another Mexican politican gets gunned down, the Scottish public health minister has been fired over record overdose deaths, and more.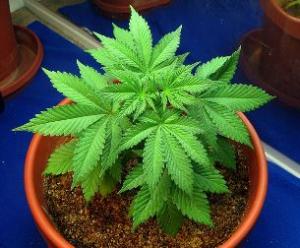 Marijuana Policy
New Jersey's Marijuana Decriminalization and Legalization Bills Have No Provision for Home Cultivation, Which Remains a Serious Felony. The bills to implement voter-approved marijuana legalization and to decriminalize possession in the meantime have no provisions allowing for the home cultivation of the plant. Under current state law, growing one plant is punishable by up to five years in prison, while growing 10 plants could earn up to 20 years behind bars. That strikes long-time Garden State activist Ed "NJ Weedman" Forchion as unjust, to say the least. "Big guys, corporations, they can violate federal law in the state of New Jersey and grow tons of marijuana," Forchion argued. "But a little housewife down in South Jersey wants to grow 10 plants in her backyard, she'll be treated as a first-degree felon."
Drug Policy
US Drug Overdose Deaths Hit Record High During Coronavirus Pandemic, CDC Says. The year ending in May 2020 saw more than 81,000 drug overdose deaths, according to a new update from the Centers for Disease Control and Prevention (CDC). Although drug overdose deaths were already rising after a blip downward in 2018, the CDC suggested the coronavirus was playing a role. "The disruption to daily life due to the COVID-19 pandemic has hit those with substance use disorder hard," CDC Director Dr. Robert Redfield said in a statement. "As we continue the fight to end this pandemic, it's important to not lose sight of different groups being affected in other ways. We need to take care of people suffering from unintended consequences."
International
Former Governor of Mexico's Jalisco State Gunned Down in Puerta Vallarta. Former Jalisco Governor Aristoteles Sandoval was assassinated in the beach resort town of Puerta Vallarta last Thursday night as he ate in a restaurant. He was initially shot while in the restaurant restroom, and when his security team dragged him outside, they were ambushed. No one has claimed responsibility for the killing, but it comes amidst a rising tide of violent conflict among Mexican cartels and between the cartels and the police and military. "Sandoval's murder is one of several attacks and killings of Mexican government officials in recent years," said Maureen Meyer, the Mexico Director at the Washington Office on Latin America, a think tank. "This rising violence and insecurity speaks to the Mexican government's ongoing challenge to effectively combat organized criminal organizations that continue to expand their influence in the country."
Scottish Health Minister Fired as Overdose Deaths Hit Record High. Public Health Minister Joe FitzPatrick has been forced out of his job after the country recorded its highest ever number of drug overdose deaths. First Minister Nicola Sturgeon ousted him as opposition Labor and Liberal Democrats called for his resignation after drug deaths jumped to 1,264, twice the number in 2014. Sturgeon has appointed Angela Constance as a full-time minister for drugs to replace him.