More than a dozen marijuana reform bills have been filed in Texas, Canada will allow a small number of health professionals to possess and use magic mushrooms to help them better serve their mushroom-using patients, and more.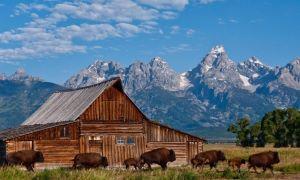 Marijuana Policy
Florida Marijuana Legalization Bill Filed. In a bid to fend off a marijuana legalization initiative in 2022, state Sen. Jeff Brandes (R-Pinellas County) has filed a bill to achieve that goal legislatively. He filed a similar bill last session. "The way you convince your colleagues is to sit down with them and say, guys, we can can either deal with this at our level or the people of the state of Florida are going to deal with it via constitutional amendment," said Brandes. The bill is not yet available on the legislative web site.
Texas Sees More Than a Dozen Marijuana Legalization, Decriminalization Bills Filed. More than a dozen bills to legalize or decriminalize marijuana have been filed for the forthcoming legislative session. Two bills would legalize the possession of up to 2.5 ounces of weed and allow up to 12 plants to be grown at home. "I think there is an excellent chance we are going to have a meaningful conversation on legalization, but more importantly where we find common ground on decriminalization and medical access that's where we see a real opportunity for this legislative session," said Heather Fazio, head of Texans for Responsible Marijuana Policy.
Wyoming Poll Has Majority Support for Marijuana Legalization. A new poll from the Wyoming Survey and Analysis Center (WYSAC) at the University of Wyoming has support for marijuana legalization at 54%. That's a continuation of a steady upward trend since 2014, when support was at only 37%. It rose to 41% in 2016 and 49% in 2018.
International
Canada to Allow Small Number of Health Care Professionals to Use Psychedelic Mushrooms, Health Care Minister Says. Health Minister Patty Hadju has said in a recent interview that Ottawa will let a small number of medical professionals possess and consume magic mushrooms to allow them to better treat a growing number of patients who now have permission to use the drug. The interview is the first sign of the ministry's response to therapists who have applied to use the drug. "I also am happy to say that yesterday [December 5] Health Canada granted exemptions to a number of health care professionals who wanted to possess and consume mushrooms containing psilocybin," Padju said. She added that the decision was "controversial for some and not for others, but the doctors that prescribe this therapy wanted to understand what it would feel like and how to best use it to help their patients that are struggling."
Mexico's Chamber of Deputies Delays Vote on Marijuana Legalization Until Next Year. The Chamber of Deputies had decided to delay approving a marijuana legalization bill until next year to give deputies more time to study the bill. The Congress will not be in session again until February. The Mexican Supreme Court has mandated that the plant be legalized and regulated, but an end of December deadline imposed by the court appears to have gone up in smoke.