South Dakota's attorney general's office intervenes against a challenge to the state's voter-approved marijuana legalization, New Jersey's governor and lawmakers reach an agreement on their marijuana bill, and more.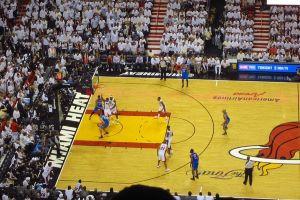 Marijuana Policy
NBA Won't Test Players for Marijuana Next Year. In a continuation of a policy adopted this year, the National Basketball Association (NBA) will not drug test players for the presence of marijuana -- and it could be moving toward a permanent suspension of such testing. "Due to the unusual circumstances in conjunction with the pandemic, we have agreed with the NBPA [NBA Players Association] to suspend random testing for marijuana for the 2020-21 season and focus our random testing program on performance-enhancing products and drugs of abuse," an NBA spokesperson said. The pause only applies to random drug tests; a player could be tested for marijuana for cause.
New Jersey Governor, Lawmakers Approve Framework for Recreational Marijuana Bill. "We're proud to announce today that we've reached an agreement on legislation providing the framework for legalization, which is a critical step in reducing racial disparities and social inequities that have long plagued our criminal justice system," the office of Gov. Phil Murphy (D) said in a statement last Friday. Among the areas of agreement are that 70% of marijuana sales tax revenues will go to social justice programs and that licenses will be issued to 37 growers for the first two years. An amendment to decriminalize psychedelic mushrooms will be removed and considered separately.
South Dakota Attorney General's Office Asks Judge to Dismiss Lawsuit Challenging Victorious Legal Marijuana Initiative. State Assistant Attorney General Grant Flynn last Thursday filed a request with a district judge to throw out a lawsuit challenging the legality of the voter-approved initiative that legalizes marijuana in the state. "The State respectfully requests that Contestants' Election Contest be denied in all respects and that Contestants' Complaint be dismissed with prejudice, in its entirety, and judgement be entered in favor of the state," says the filing authored by Flynn. The plaintiffs are arguing that the measure violates the state constitution because it deals with "a multitude" of topics, not just legalizing marijuana. Those include medical marijuana and hemp. "The State denies that Amendment A includes a 'multitude' of different subjects," Flynn wrote. Attorneys representing the initiative campaign have also joined the case. All sides have until January 8 to file motions and briefs.
Foreign Policy
Mexican President Proposes Stripping Diplomatic Immunity for DEA Agents. President Andres Manuel Lopez Obrador has proposed removing diplomatic immunity for DEA agents working in Mexico. Under the proposal, DEA agents would have to submit all the information they collect in the country to the Mexican government. Also, any Mexican government officials contacted by the DEA would have to report on that contact to the Foreign Relations Department. A DEA spokesman said, however, that sharing information with Mexico "is not going to happen," citing corruption in the Mexican government. The proposal after former Mexican Defense Minister Salvador Cienfuegos was arrested on drug and corruption charges in Los Angeles, only to see the charges dropped weeks later by US prosecutors who cited "sensitive and important foreign policy considerations."