At least one Mexican drug cartel has resorted to using drones armed with explosives, the Canadian federal government must respond to a petition calling for psychedelic decriminalization after signatures hit a trigger mark, and more.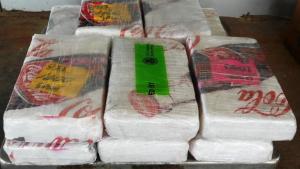 International
Canadian Government Will Respond to Petition to Decriminalize Psychedelics. A petition calling for the decriminalization of psychedelic drugs has garnered nearly 15,000 signatures -- enough that the Canadians government will have to officially respond to it. The petition calls for the government to "immediately discontinue enforcement of statutes or regulations that prohibit or impose onerous restrictions on informed adult use, growing, or sharing of any plant or fungi, where an established record of traditional use exists. It also calls on lawmakers to amend federal drug laws to "distinguish and exempt these organisms when used for therapeutic practices, as adjuncts to medical care, for healing ceremonies or solitary spiritual growth and self-development."
Colombian Court Orders Army to Halt Coca Eradication, Implement Peace Deal. In a blow to the government of President Ivan Duque, an administrative tribunal in the southwest department of Cauca has ordered the National Army to halt the forced eradication of coca crops and emphasize crop substitution instead. The ruling came after farmers from three towns sued the army for eradicating their drug crops after they had expressed interest in joining a crop substitution program that is part of the 2016 peace deal with the leftist rebels of the FARC. The court ruled that the army cannot carry out eradication until and unless crop substitution has failed. The ruling only applies to those three municipalities in Cauca, but could set a legal precedent which other communities across the country could use to see eradication bans enacted there, too.
Mexican Drug Cartel Using Armed Drones Against Rivals. The Jalisco New Generation Cartel (JNGC) has started using drones packed with the military explosive C4 and metal pellets to attack rival cartels in the southwestern state of Michoacan. Self-defense groups in the town of Tepalcatepec recovered two of the drones and four packages of explosives. The cartel has targeted the self-defense forces there in a bid to take over lucrative lime and avocado exports, in addition to running drugs. The only other known use of armed drones by cartels was last year in the southeastern state of Puebla.