The former Honduran National Police chief just got indicted on drug charges in New York City, Dr. Bronner's Magic Soaps just bestowed a huge gift on the Oregon psilocybin initiative campaign, and more.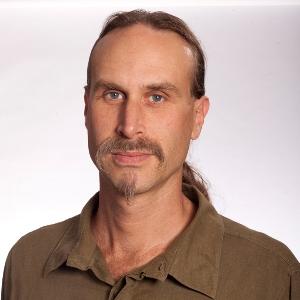 Marijuana Policy
California Coalition Pushes for Tax Breaks for State Pot Businesses. A coalition of advocacy groups, churches, and marijuana companies is asking Gov. Gavin Newsom (D) for a temporary cut in the state's marijuana taxes. The groups warn that the coronavirus crisis and the faltering economy will take an especially hard toll on minority-run businesses. The coalition includes the California NAACP, Los Angeles Metropolitan Churches, the Southern California Coalition, an industry group.
Psychedelics
Dr. Bronner's Kicks in a Million Bucks for the Oregon Therapeutic Psilocybin Initiative. Dr. Bronner's Magic Soaps has donated one million dollars to IP 34, the initiative that would create a framework for the use of psilocybin therapy by mental health practitioners in the state. The campaign is about 90% of the way to qualifying for the November ballot, but faces signature-gathering challenges in the midst of the coronavirus pandemic. This massive donation should help get the campaign over the top.
Sentencing
US Imprisonment Rate at Its Lowest Since 1996. The federal Office of Justice Programs reported Thursday that the combined state and federal imprisonment rate was 431 sentenced prisoners per 100,000 US residents in 2018, which was the lowest rate since 1996, when there were 427 sentenced prisoners per 100,000 residents, the Bureau of Justice Statistics announced today. The imprisonment rate for black inmates dropped by 28%, reaching the lowest rate since 1989. Louisiana had the highest rate (695 sentenced prisoners per 100,000 state residents), followed by Oklahoma (693 per 100,000), Mississippi (626 per 100,000), Arkansas (589 per 100,000) and Arizona (559 per 100,000). Minnesota, Maine, Massachusetts, Rhode Island and Vermont had the lowest imprisonment rates in the US, with each having fewer than 200 sentenced prisoners per 100,000 residents. During 2018, the total prison population in the US declined from 1.489 million to 1.465 million, a decline of 1.6% and the fourth consecutive annual decrease of at least 1%. Less than 15% of sentenced state prisoners were serving time for a drug offense at year-end 2017 (4% for possession), the most recent year for which offense-related data are available.
International
Former Honduran National Police Chief Charged in US with Drug Trafficking and Weapons Offenses. Federal prosecutors in New York City announced Thursday that Juan Carlos Bonilla Valladares, the former chief of the Honduran National Police was charged in Manhattan federal court with conspiring to import cocaine into the US and related weapons charges. He allegedly abused his official position to protect cocaine shipments and murder a rival drug trafficker as part of a conspiracy involving high-ranking Honduran politicians and members of the National Police.