Whether Montana marijuana legalization campaigns can use electronic signature-gathering is now in the hands of a state judge, an Indiana judge orders the return of a Land Rover whose case changed federal asset forfeiture law, Colombia's campaign against coca continues despite the pandemic, and more.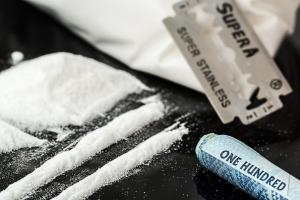 Montana Court Hears Arguments Over Electronic Signature-Gathering for Marijuana Legalization Initiative
. New Approach Montana, the group behind a pair of marijuana legalization initiatives, was in Lewis and Clark County District Court Tuesday in an effort to win permission to do electronic signature-gathering amidst the coronavirus pandemic. The group says the state's stay-at-home order and continued social distancing directives make it nearly impossible to gather enough in-person signatures to qualify their petitions for the November ballot. The hearing itself was held by telephone, a point New Approach's lawyer emphasized when arguing its case. Attorneys for the state argued against allowing electronic signature gathering, saying there is not enough evidence it can be done securely and that the group's injury was self-inflicted because it had not yet started signature gathering.
Initiative-190
would legalize the use of recreational marijuana in the state. It requires over 25,000 valid voter signatures to appear on November's ballot.
Constitutional Initiative-118
aims to amend the state constitution to set the age of marijuana consumption and possession at 21. It needs almost 51,000 valid voter signatures.
Asset Forfeiture
Indiana Judge Orders Return of Seized Land Rover That Led to US Supreme Court Asset Forfeiture Case. An Indiana Superior Court judge on Monday ordered the state to "immediately release" a seized Land Rover in a case that made history in the US Supreme Court when the court used it to overturn Indiana's civil asset forfeiture law, saying the seizure was disproportionate to the offense. The ruling comes seven years after police seized Tyson Timbs' $41,000 Land Rover when he was charged with a drug felony. But the state is continuing to appeal the case, so that "immediate release" is not going to happen just yet.
International
Colombia Carries on Major Offensive Against Coca Producers Amidst Pandemic Curfew. Although President Ivan Duque declared a nationwide curfew on March 24 to fight the coronavirus pandemic, massive military operations aimed at eradicating small producer coca plantations are continuing unimpeded. In the departments of Antioquia and Chocó, Norte de Santander, Nariño, Putumayo, and Caquetá, military and civilian eradication personnel are engaged in eradication efforts.
Swiss Parliament Passes Motion to Authorize Cannabis Production and Export. The Swiss Parliament has passed a measure that will allow producers in the country to export low-THC hemp, and doctors to prescribe medical marijuana directly. Currently, would-be patients must obtain prescriptions for the Federal Office of Public Health, an expensive and time-consuming process. The new law is expected to come into force sometime in the middle of next year. It will also include a pilot program for recreational use. The measure still has to be approved by the Council of States before it can proceed.