Mexico's president acknowledges cartels have been handing out coronavirus relief packages and implore them to knock it off, a New York City 4/20 pot party ran afoul of social distancing measures, and more.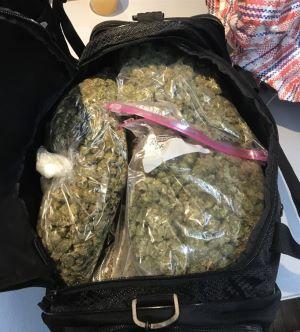 Marijuana Policy
Alaska Curbside Pickup of Pot Now in Effect. Emergency regulations allowing for the curbside pickup of marijuana purchases are now in effect in Alaska. The Marijuana Control Board approved the regulations Friday and Lt. Gov Keven Meyer's office signed off on them later that same day. Business owners who want to do curbside pickup have to apply to the state and submit operational plans.
New York City 4/20 Pot Party Busted for Violating Social Distancing. Police alerted by a concerned citizen reporting a large number of people on the third floor of a Manhattan commercial building ended up busting a party of about 40 people who had gathered to celebrate 4/20, the unofficial marijuana holiday. The party was hosted by a marijuana edibles company called Ganja Pigs, which was not available for comment on Tuesday. Police found a duffel bag full of weed at the party, along with edibles, THC, and paraphernalia. Five people were cited for marijuana offenses and 38 people were cited for unlawful trespassing.
International
Mexico President Acknowledges Cartels Handing Out Aid Packages, Implores Them to Knock It Off. Mexican President Andres Manuel Lopez Obrador acknowledged Monday that drug cartels are handing out aid packages during the coronavirus pandemic, said the government couldn't stop it, and implored the cartels to cut it out. "It is something that happens, it cannot be avoided," López Obrador said. "I don't want to hear them saying, 'we are handing out aid packages,'"he said. "No, better that they lay off, and think of their families, and themselves, those that are involved in these activities and who are listening to me now or watching me." He also suggested that perhaps some cartel members are rethinking their place in society: "I don't rule out that there are people in the gangs who are becoming conscious, because I don't think you can spend your life always watching your back, worrying about another gang, going from one place to another, because you could get eliminated, that is no life at all,"said López Obrador.