More than 20 state attorneys general have urged congressional leaders to pass legislation to protect state-legal marijuana, Mexico faces a deadline to legalize marijuana, Canadian researchers recommend providing prescription heroin to hard-core addicts, and more.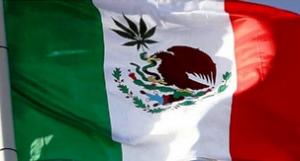 Marijuana Policy
21 State Attorneys General Urge Congress to Protect State Marijuana Programs from Federal Interference. Attorneys general from 21 states sent a letter Monday to congressional leaders urging support for the Strengthening the Tenth Amendment Through Entrusting States (STATES) Act (HR 2093), which would shield state-legal marijuana programs from federal interference. Attorneys general from Alaska, California, Colorado, Connecticut, Illinois, Iowa, Kentucky, Maine, Maryland, Massachusetts, Michigan, Minnesota, New Mexico, Oregon, Pennsylvania, Rhode Island, Vermont, Washington, and Washington, DC, signed the letter.
Pennsylvania Court Rules Odor of Marijuana No Longer Probable Cause for Traffic Searches. A Lehigh County judge has ruled that since medical marijuana is now legal in the state, the mere presence of a "strong odor" of marijuana does not provide probable cause for a vehicle search. Judge Maria Dantos ruled that because police lacked probable cause for a search, a small amount of marijuana and a weapon found during the search was inadmissible as evidence of a crime. The state is appealing to the Pennsylvania Superior Court.
International
Canadian Research Group Recommends Giving Addicts Medical-Grade Heroin. Guidelines published Monday in the Canadian Medical Association Journal recommend that health-care providers offer injectable medical-grade heroin or another prescription opioid to severely addicted users who have proven resistant to other treatment modalities. The recommendations call for the use of injectable diacetylmorphine (prescription heroin) or hydrocodone for patients who have not responded to the most effective oral treatments, methadone and buprenorphine.
Mexico Has One Month to Legalize Marijuana. A Supreme Court-ordered deadline to legalize marijuana is now only one month away, and the country's congress is now pondering 10 different bills that would do just that. One of those bills is drawing concern from activists. It would not change the legal status quo, but would instruct the health ministry to give permits for self-consumption, thereby complying with the Supreme Court ruling, but not completely legalizing marijuana. Mexico must act on one of these bills by Oct. 24.