Two former NYPD cops get a hand-slap for raping an 18-year-old they busted for marijuana, a former DEA agent's crooked activities are going to get him sent away, and more. Let's get to it: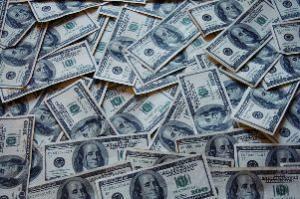 In South Bend, Indiana,
a St. Joseph County parole officer was arrested last Wednesday
and accused of soliciting bribes to ensure probationers' drug test results came back negative. Raymontow Davis, 34, is charged with Level 5 felony bribery and Level 6 felony official misconduct. Davis went down after a "cooperating source" went to authorities and told them Davis had discussed taking cash in return for falsifying drug test results. That source provided investigators with call and text message logs showing Davis offering to ensure good test results for $150. He's looking at up to 8 ½ years in prison.
In New York City, two former NYPD detectives pleaded guilty to lesser charges last Thursday after being arrested for raping an 18-year-old Brooklyn woman they had detained on marijuana possession charges. Eddie Martins and Richard Hall were originally charged with rape, sexual assault, and kidnapping, but prosecutors agreed to a plea deal because of "inconsistencies" in the victim's statements. The pair agreed to plea to official misconduct and accepting a bribe and were sentenced to five years' probation.
In Houston, Texas, a former DEA special agent was convicted last Wednesday on seven counts for corrupt activities, including telling an alleged drug dealer to buy a pickup drug valued at $43,000 and then seizing the vehicle for his own use. Former agent Chad Scott was found guilty of two counts of perjury, three counts of obstruction of justice, and two counts of falsifying government records after a seven-day trial. Scott made up fake seizure paperwork for the truck, as well as convincing two drug dealers to falsely testify in federal court about another alleged drug dealer. That man was convicted, but the conviction was overturned after Scott's dirty work came to light. Scott and former DEA Task Force Officer Rodney Gemar were also charged with unlawful conversion of property by a government officer or employee and removing property to prevent seizure. The trial for these charges is scheduled for October 2019.