California will see a batch of new marijuana-related laws, Scotland's largest political party calls for drug decriminalization, and more.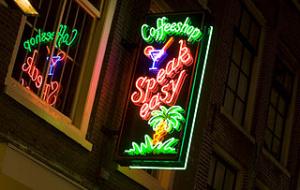 Marijuana Policy
California Governor Signs Marijuana Tax Fairness Bill but Vetoes Cannabis in Hospitals. Gov. Gavin Newsom (D) has signed into law a number of marijuana-related bills, including one -- AB 37 -- that will let state-legal businesses use more tax deductions, but he vetoed a bill that would have allowed patients to use medical marijuana in hospitals and other health care facilities.
Anchorage, Alaska, to Vote on Allowing Cannabis Cafes. The Anchorage Assembly voted last week to let voters decide whether the city should allow people to smoke pot in retail locations around town. The question will be on the April 7, 2020, municipal ballot.
International
Philippines National Police Chief Resigns Amidst Drug Scandal. Gen. Oscar Albayalde, chief of the Philippines National Police, has stepped down amidst allegations that he intervened as a provincial police chief to prevent his officers from being prosecuted for allegedly selling a huge quantity of seized drugs. The National Police have led enforcement of the Philippines' bloody drug war.
Scottish National Party Formally Endorses Drug Decriminalization. Scotland's largest political party has formally endorsed the "decriminalization of possession and consumption of controlled drugs," and called on the British government to allow Scotland to make drug policy decisions for itself. The resolution was introduced at the party's annual convention, and passed unanimously.