A Georgia narc gets in trouble for his sticky fingers, a Philadelphia narc uses a confiscated Porsche for his stepdaughter's prom pictures, and more. Let's get to it: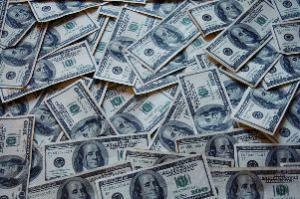 In Lawrenceville, Georgia,
a former Gwinnett County deputy was arrested last Wednesday
for allegedly using his position on a federal narcotics task force to steal cocaine and methamphetamine. Antoine Riggins faces federal charges of stealing cocaine and methamphetamine, as well as multiple counts of making false statements to cover up his thefts. Riggins was assigned to transport seized drugs to the evidence vault but would repeatedly take some for himself.
In Philadelphia, a Philadelphia police narcotics officer was arrested last Thursday for using a 2018 Porsche he confiscated during a drug investigation to drive his stepdaughter to take photos for her school prom. James Coolen Jr., 45, is charged with unauthorized use of an automobile and misapplication of entrusted property, both second-class misdemeanors. He resigned from the department last Wednesday to avoid being fired.
In Senath, Missouri, a Senath police officer was arrested last Friday after a traffic stop turned up meth, drug paraphernalia, and a bunch of guns. Officer Freddie Williams, 38, faces one count of class C felony possession of a controlled substance with intent to distribute and nine counts of class E felony unlawful use of a weapon. Williams is also the former police chief in Cardwell, Missouri.
In Springville, Alabama, a St. Clair Correctional Facility guard was arrested Tuesday after a work vehicle search found 138 grams of methamphetamine and 16 grams of heroin in his car as he came to work. Ivan Caldwell, 26, is charged with two counts of trafficking in controlled substances, promoting prison contraband, and violation of license to carry a pistol. He has resigned as a correctional officer.