Two UN agencies report that US airstrikes on Afghan drug labs were illegal and killed civilians, a Michigan roadside drug testing pilot program has now gone statewide, and more.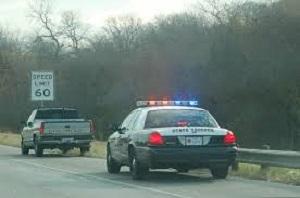 Marijuana Policy
Michigan Roadside Drug Testing Program Now Statewide. A pilot program to test drivers for a range of illicit drugs has now gone statewide, the Michigan State Police have announced. The program had been underway in five counties for the past year. It uses check swab tests to detect the presence of amphetamines, benzodiazepines, cannabis (delta 9 THC), cocaine, methamphetamines and opiates. During that first year, police arrested 89 people for impaired driving based on the test, most of them for marijuana.
Hemp
South Dakota Lawmakers Move to Legalize Hemp Over Governor's Objection. A legislative Hemp Study Committee met Monday to begin writing a bill to legalize hemp next year over the objections of Gov. Kristi Noem (R). The legislature passed a hemp bill last year, only to have Noem veto it, citing difficulties for law enforcement and fears it was a stalking horse for marijuana legalization. One issue for legislators now is whether to include CBD in hemp legalization.
Foreign Policy
UN Says US Airstrikes on Afghan Drug Labs Unlawful, Killed Civilians. A United Nations report Wednesday found that US airstrikes on Afghan drug labs killed or wounded at least 39 civilians, violating international humanitarian law since the victims were non-combatants. The UN Assistance Mission in Afghanistan and the UN Human Rights Office jointly issued the report. "UNAMA has assessed that the personnel working inside the drug production facilities were not performing combat functions," the report said. "They were therefore entitled to protection from attack, and could only have lost this protection if, and for such time, as they had been directly participating in hostilities."