The Senate approves a bill protecting medical marijuana states from federal intervention, Alabama and Kansas move toward filing medical marijuana legislation, a South Dakota medical marijuana initiative hands in signatures, and more.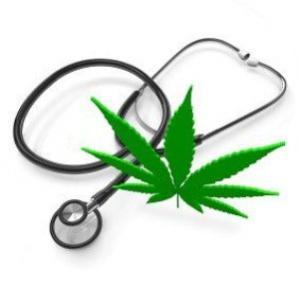 National
Senate Approves Bill Protecting Medical Marijuana States from Federal Intervention. The Senate on October 30 approved a "minibus" appropriations bill covering several agencies that extends a provision protecting state medical marijuana programs from federal interference. The House has passed a version of the bill with even broader protections for all state marijuana programs, so the question now is whether the House language will be adopted in the final bill.
Alabama
Alabama Will See Medical Marijuana Bill Next Year. The state's Medical Marijuana Commission, which was charged with developing medical marijuana legislation, says it will be ready to introduce a medical marijuana bill in the next legislative session. The deadline for the commission's bill to be filed is December 1.
Iowa
Iowa Medical Marijuana Board Recommends Removing THC Cap, PTSD as Qualifying Condition. The Iowa Medical Cannabidiol Board has approved a set of recommendations to the legislature including removing the 3% cap on THC in medical marijuana products and replacing it with a purchase limit of 4.5 grams of THC over 90 days. The board also recommended making PTSD a qualifying condition for medical marijuana.
Kansas
Kansas Lawmakers Recommend Studying How to Legalize Medical Marijuana. An interim legislative committee recommended October 30 that the legislature advance medical marijuana legislation. The committee recommended that the legislature look to Ohio as a guide.
Kentucky
Kentucky Lawmaker Prefiles Bill to Legalize Medical Marijuana. State Rep. Jason Nemes (R-Louisville) has prefiled a bill that would legalize medical marijuana. The measure would prohibit smoking of marijuana, but would allow all other forms of consumption. It would also have the industry regulated by the Department for Alcoholic Beverage and Cannabis Control. The state-run system would issue licenses for cultivators, dispensaries, safety facilities, processors, practitioners and patients. A similar bill last year never made it to the House floor despite winning a 16-1 vote in the House Judiciary Committee.
Michigan
Michigan Reduces or Eliminates Fees for Medical Marijuana Users. The state Marijuana Regulatory Agency announced in late October that it has reduced the fee for a two-year patient registry card from $60 to $40 and eliminated a $10 fee to update, replace, or add or remove a caregiver has been removed. The $25 background check processing fee for caregivers has also been eliminated.
South Dakota
South Dakota Medical Marijuana Initiative Campaign Hands in Signatures. New Approach South Dakota, the group behind a medical marijuana initiative, handed in more than 30,000 raw signatures on Novermber 5, nearly double the 16,691 valid voter signatures required to qualify the measure for the November 2020 ballot. State officials will announce in a matter of weeks whether the initiative has qualified.
[For extensive information about the medical marijuana debate, presented in a neutral format, visit MedicalMarijuana.ProCon.org.]