South Dakota medical marijuana and marijuana legalization campaigns turn in raw signatures, a California psychedelic decriminalization initiative gets updated, President Trump offers to "wage war" on Mexican drug cartels after an ambush left nine dual US-Mexican citzens dead, and more.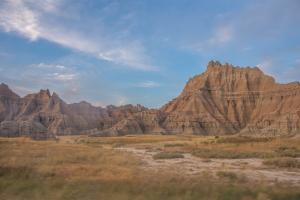 Marijuana Policy
South Dakota Marijuana Legalization Initiative Turns in Signatures. The activist group South Dakotans for Better Marijuana Laws on Monday submitted more than 50,000 raw signatures to put a constitutional amendment legalizing marijuana to a vote. The proposal would legalize, regulate and tax marijuana for adults 21 and older and would require the legislature to pass laws regulating cultivation, processing and sale of hemp. The group needs 33,921 valid voter signatures to qualify for the November 2020 elections. State officials will announce in a matter of weeks whether the initiative has qualified.
Medical Marijuana
South Dakota Medical Marijuana Initiative Campaign Hands in Signatures. New Approach South Dakota, the group behind a medical marijuana initiative, handed in more than 30,000 raw signatures on Monday, nearly double the 16,691 valid voter signatures required to qualify the measure for the November 2020 ballot. State officials will announce in a matter of weeks whether the initiative has qualified.
Psychedelics
California Natural Psychedelics Initiative Refiled. Decriminalize California, the group behind a move to decriminalize psilocybin, has filed a new version of its initiative with state officials. The new version seeks a new ballot title and summary and adds language regarding amnesty for past offenses and allowing for sales of psilocybin.
Foreign Policy
In Wake of Killings of Nine Americans, Trump Says He Could Send US Military to "Wage War" on Mexican Drug Cartels. After nine dual US-Mexican citizens were killed in an ambush in Sonora on Monday, President Trump tweeted that he could send the US military into Mexico to "wage war" on drug cartels. The US was "ready, willing & able to get involved and do the job quickly and effectively" if Mexican President Andres Manuel Lopez Obrador asked for help, Trump said. Lopez Obrador declined the offer, but said he would speak to Trump about security cooperation between the two countries.
International
Mexican Supreme Court Gives Congress Six More Months to Legalize Marijuana. The Supreme Court has given Congress another six month to pass legislation that will legalize marijuana after Congress failed to get it done by an October 31 deadline. That means that the bill now seen as closest to the finishing line is likely to be modified. Its current version limits foreign ownership, vertical integration, and license resale, all of which are opposed by business interests. The Senate asked the court for an extension after failing to reach a consensus by the October deadline.
Philippine Drug War Critic Appointed to Key Drug Policy Role. Philippines President Rodrigo Duterte has appointed his main political rival and a harsh critic of his bloody drug war as co-chair of an inter-agency anti-drugs body. Vice-President Leni Robredo has criticized Duterte's tactics and expressed alarm about the death toll while saying that the deadly campaign has failed to stop the drug trade. The move could be a cynical ploy by Duterte to make her a scapegoat for the failures of his anti-drug campaign, a Robredo spokesman suggested.