The annual General Social Survey has support for marijuana legalization at an all-time high, a federal marijuana banking bill will get a hearing next week, Mexican opium poppy farmers are getting squeezed hard by fentanyl, and more.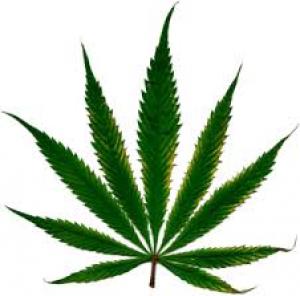 Marijuana Policy
New National Poll Shows Support for Marijuana Legalization Still Rising. A new General Social Survey poll, which has been measuring support for marijuana legalization since the 1970s, has support at 61% this year, up from 57% two years ago and an all-time high for this poll. Support cut across all demographic and political lines, with a majority of Republicans (54%) supporting legalization for the first time. In the first General Social Survey poll in 1973, only 19% of respondents supported legalization.
Federal Marijuana Banking Bill Has Markup Set for Next Week. The House Financial Services Committee will meet next Tuesday for a markup on the Safe Banking Act, HR 1595. The bill aims to remove barriers to access to financial services for the marijuana industry.
Hawaii Decriminalization Bill Nears Final Senate Vote. With favorable votes in two Senate committees Tuesday, HB 1383 now heads for a final Senate floor vote. The bill would decriminalize the possession of up to three grams of marijuana. It has already passed the House.
Rhode Island Senate Committees Hold Joint Hearing on Governor's Marijuana Legalization Proposal. The Senate Finance and Judiciary committees held a joint hearing Tuesday on Article 20 of Gov. Gina Raimondo's proposed budget, which features a plan to legalize, regulate and tax marijuana for adult use. It also includes amendments to Rhode Island's existing medical marijuana and hemp laws. The House Finance Committee will hold a hearing Wednesday.
International
Mexican Opium Prices in Freefall in Face of Fentanyl. Farmgate prices for Mexican opium plummeted dramatically last year because of the rise in demand for the synthetic opioid fentanyl about US drug users, according to a study from the Network of Researchers in International Affairs (Noria). They found that the price for opium gum, the raw material for heroin, dropped from just above $1,000 a kilo in 2017 to around $350 a kilo last year. The researchers noted that some farmers had reported rumors of prices going even lower, for a price drop of as much as 80%. The resulting decline in income "is causing a series of various serious secondary economic effects" in poppy-growing communities, Noria said. "Many local peasants are not even making back their investment on the product; many families are losing their sole source of income; the amount of money flowing into the local economy has dried up almost completely; and many are leaving their villages for temporary agricultural work or even to work directly for the cartels," the report said. "The Mexican opium crisis looks like it might ruin the poorest areas of rural Mexico for good."