Alaska gives final approval for on-site consumption at pot shops, San Francisco approves pot smoking at events where people like to smoke pot, President Trump ponders designating Mexican cartels as terrorists, South Dakota legislators come up short in a bid to override the veto of a hemp bill, and more.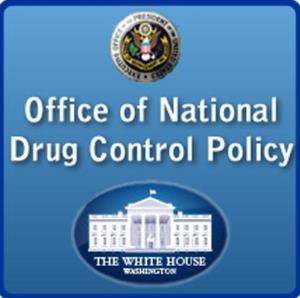 Marijuana Policy
Alaska Social Consumption Gets Final Approval. Lt. Gov. Kevin Meyer (R) Tuesday signed off on new regulations allowing on-site marijuana use in retail pot shops, the final step in approving social consumption in the state. This makes Alaska the first state to approve such use statewide. Consumers can't bring their own but will have to purchase the pot on-site and consumption areas will have to be ventilated and separated from other parts of the store. The first on-site consumption should come by mid-July, state officials said.
New York Black Lawmakers Won't Vote for Legalization Without Racial Equity. Black lawmakers are demanding that racial equity provisions be written into any legalization bill or they won't vote for it. Gov. Andrew Cuomo (D) mentioned racial injustice in pot law enforcement in calling for legalization, but lawmakers representing minority communities say his proposal doesn't go far enough in addressing how racial inequities would be repaired.
San Francisco to Allow Pot Smoking at Events Where People Like to Smoke Pot. Seems like common sense. The Board of Supervisors voted Tuesday to create a special permit to allow people to sell and smoke marijuana at public events that have traditionally seen a lot of pot smoking, such as the 4/20 celebration on Hippie Hill and the Outside Lands music festival, both in Golden Gate Park. The ordinance gives the Office of Cannabis the authority to grant temporary waivers to the city's tough no-smoking laws.
Hemp
South Dakota Lawmakers Fall Short on Bid to Override Hemp Bill Veto. After Gov. Kristi Noem (R) vetoed a bill to legalize industrial hemp production over the weekend, lawmakers sought to override the veto. In votes Tuesday, the House supported the override on a 55-11 vote, but the Senate came up short, voting 20-13 to override when it needed 24 votes to be successful.
Drug Policy
Trump's Drug Budget Again Slashes Funding for Drug Czar's Office. For the second year in a row, the White House's proposed drug budget for Fiscal Year 2020 virtually zeroes out funding for the Office of National Drug Control Policy (ONDCP—the drug czar's office). Congress restored the funding for ONDCP last year, allotting it slightly more than $120 million, about the same as the previous year. But this year's proposed budget allocates only $14.9 million.
Foreign Policy
Trump Thinking "Very Seriously" About Designating Mexican Drug Cartels as Terrorists. In an interview published Tuesday in Breitbart News, President Trump is thinking "very seriously" about designating Mexican drug cartels as terrorists. "We are. We are," Trump said. "We're thinking about doing it very seriously. In fact, we've been thinking about it for a long time. . . . As terrorists - as terrorist organizations, the answer is yes. They are."
Harm Reduction
North Carolina Senate Approves Good Samaritan Expansion Bill. The Senate on Tuesday approved a bill, SB 106, that would clarify the state's 2013 Good Samaritan law to specify that the people who actually suffer drug overdoses have the same legal immunity from criminal charges as the people who call for help. The bill now heads to the House.