No legal pakalolo for Hawaii this year, North Dakota sees its first medical marijuana dispensary, asset forfeiture reform advances in Michigan, and more.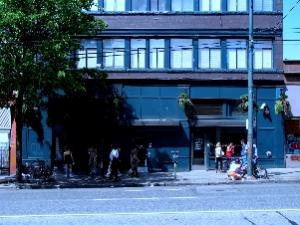 Marijuana Policy
Hawaii Legalization Bill Dies. A legalization bill sponsored by Senate Majority Leader J. Kalani English (D) and cosponsored by half the Democrats in the Senate died last Friday after the Senate Health Committee did not schedule a meeting to hear any bills that day. Friday was the deadline for bills to be considered by the full Senate, so the inaction effectively killed the bill.
Vermont Senate Approves Legalizing Marijuana Sales. The state Senate last Friday approved S.54, which would establish a taxed and regulated market for legal marijuana sales. The bill now goes to the House. This is the sixth time the Senate has passed a tax and regulate proposal, only to see them die in the House. But this year, 40 House members are supporting H. 196, a separate legalization bill that is slightly different from the Senate bill.
Medical Marijuana
Nebraska Medical Marijuana Initiative Cleared for Signature-Gathering. The secretary of state's office last Friday approved a medical marijuana initiative for signature gathering. The initiative would "amend the Nebraska Constitution to provide the rights to use, possess, access, and safely produce cannabis, and cannabis products and materials, for serious medical conditions as recommended by a physician or nurse practitioner," according to the ballot title. To qualify for the ballot, 10% of registered voters must sign the petition. It must also have signatures from at least five percent of registered voters in at least 38 out of the state's 93 counties.
North Dakota's First Medical Marijuana Dispensary Opens. The state's first dispensary opened last Friday in a mini-mall in Fargo. Voters approved medical marijuana in November 2016, but it took the state more than two years to create a regulatory structure.
Asset Forfeiture
Michigan House Approves Asset Forfeiture Reform Package. Two weeks after the state Senate passed an asset forfeiture reform package that would end civil forfeiture unless the assets are worth more than $50,000, the House has now passed a similar package. The two bodies will meet in conference committee to hash out minor differences before sending the legislation to Gov. Gretchen Whitmer (D).
Utah Asset Forfeiture Reform Bill Killed in House Committee. A bill that would reform asset forfeiture practices in the state breezed through the Senate only to die last Friday in a House committee after the DEA and Utah narcotics officers blasted the bill. SB 109 would have required law enforcement to file cases only in state court to prevent police from giving cases to the feds to avoid state laws.
International
British Labor Party Calls for Safe Consumption Site Pilot Programs. The Labor Party has come out will a call for pilot programs for safe consumption sites. Calls for their introduction have grown louder as the United Kingdom grapples with its own overdose death crisis. Some 4,678 people died of drug overdoses in the kingdom last year.