There's going to be more medical marijuana available in New Mexico, patient cards will cost less in Arizona, and more.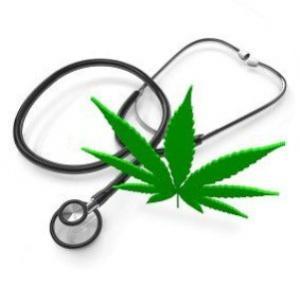 Alabama
Alabama Governor Signs Medical Marijuana Study Bill. Gov. Kay Ivey (R) on Tuesday signed into law a bill creating a commission to study medical marijuana. The commission must report back with recommendations for future legislation by December. The bill, SB 236, allows also allows the University of Alabama Birmingham to continue its research on the use of CBD cannabis oil as a treatment for debilitating epileptic conditions.
Arizona
Arizona Governor Signs Bill Lowering Patient Card Costs. Gov. Doug Ducey (R) last Friday signed into law Senate Bill 1494, which will cut the cost of a medical marijuana patient card in half by making patients pay the $150 fee once every two years instead of once a year. The bill also requires medical marijuana facilities to test their products.
Louisiana
Louisiana House Approves Allowing Patients to Inhale, But Not Smoke. The House voted unanimously to approve HB 358, which would allow patients to inhale -- but not smoke -- their medicine. The bill had stalled in the Senate, but was revived after legislators included a "metered-dose inhaler" in the definition of acceptable devices. The measure now goes to the governor's desk.
New Mexico
New Mexico to Expand Medical Marijuana Production. The state Health Department on Tuesday proposed new rules for marijuana production that would increase a 450-plant limit per grower to 1,750 mature plants per grower. The move is designed to ensure adequate supplies of medical marijuana without flooding the market.
[For extensive information about the medical marijuana debate, presented in a neutral format, visit MedicalMarijuana.ProCon.org.]