Wow, that was fast: The first marijuana bill of the new Congress has already been filed, an Arizona sheriff finally hops on board the naloxone train, Ciudad Juarez drug war killings are way up, and more.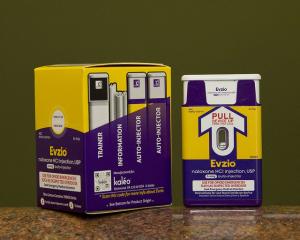 Marijuana Policy
The New Congress Just Saw Its First Marijuana Bill Filed. That didn't take long. Reps. Steve Cohen (D-TN) and Don Young (R-AK) on Thursday reintroduced the Compassionate Access, Research Expansion and Respect States (CARERS) Act. The bipartisan bill would protect state medical marijuana programs from federal interference and open the way for doctors at the Veterans Administration to recommend medical marijuana. The bill is not yet available on the congressional website, but you can view last year's version here. Sen. Cory Booker (D-NJ) is expected to file the Senate version soon.
Heroin and Prescription Opioids
Georgia Joins List of States Suing Opioid Makers for Fueling Drug Crisis. Georgia has now become the latest of more than 30 states that have filed lawsuits against pharmaceutical companies for what they say is their role in fueling the opioid crisis. The state is suing nine opioid makers and distributors in state court for what it calls racketeering and for creating the crisis. "We have over a 1,000 Georgians that died last year, more Georgians dying every day. We have over 1,000 Georgians right now that are suffering from an opioid misuse disorder," said Attorney General Chris Carr. The state is seeking both monetary damages to repay it for costs incurred fighting the epidemic, as well as punitive damages.
Harm Reduction
Arizona's Pima County Sheriff Finally Gets on Board With Deputies Carrying Naloxone. Pima County, home to the state's second largest city, Tucson, has gotten with the program and the sheriff's department will now issue the overdose reversal to deputies. Deputies in eleven of the state's 15 counties already carry it. Department officials had previously argued it was necessary for deputies because paramedics already carried it and because it might become unstable in the Arizona summer heat, but Sheriff Mark Napier admitted Wednesday that medical experts had told him the worse that could happen was that it might not work.
International
Mexico's Ciudad Juarez Had Nearly 1,250 Murders Last Year. The border city just across the Rio Grande from El Paso saw a big spike in murders last year, most of them drug prohibition-related. The state attorney general's office reported 1,247 killings last year, a big increase from the 772 people killed in 2017 and nearly triple the number killed in 2014. Most of the violence is related to the revival of the Juarez Cartel and to the defection of a key Los Aztecas leader to La Linea. Los Aztecas are also in the midst of internal factional strife. But wait, there's more: There's also a factional fight within Los Artistas Asesinos (Assassin Artists), a street enforcement gang with links to the Sinaloa Cartel, which is also working in the area.