Criminal Court & Legal Affair Investigative Journalist Clarence Walker can be reached at [email protected].
The Fourth Amendment should have protected suspected Indianapolis methamphetamine dealer Paul Huskisson when DEA agents without a search warrant and without any exigent circumstances, such as fear of imminent danger or injury to officers, flight of the suspect, or destruction of evidence, raided Huskisson's home, discovered pounds of meth, and arrested him for it.
Under the Fourth Amendment's
exclusionary ule
, when such evidence is unlawfully gathered the evidence cannot be used by the government in criminal cases.
But in a stunning blow to the Fourth Amendment protections against unreasonable search and seizure, that same unlawful seized evidence was indeed used in court against him, and Huskisson now sits in federal prison serving a 20-year sentence in FCI Lexington Kentucky.
In a 2019 decision, a three-judge panel of the 7th US Circuit Court of Appeals in Chicago; two of the justices, appointed by Clinton, including one appointed by Donald Trump, invoked a rarely used legal argument known as independent source doctrine to get around the Fourth Amendment violation, creating a floodgate of legal implications that has defense attorneys and legal scholars concerned.
WSNC 90.5 radio host of 'The Public Morality Show,' Byron Williams, condemned the decision in Huskisson's case in a scathing article published in the Winston-Salem Journal.
"Do we want to become a nation where obtaining a warrant before entering someone's home is optional?"
"The ends cannot justify the means," Williams said.
Here's how we got here:
The Bust
According to court documents and case testimony, the raid on Paul Huskisson had its genesis in the February 5, 2016 arrest by DEA agents of one Anthony Hardy on assorted meth charges, including conspiracy. Desperate to cut a deal, Hardy confessed his role in a dope smuggling scheme, even leading DEA agents to a cache of drugs and guns. Hardy implicated two other men, one of whom was Huskisson, who was previously unknown to the DEA.
And Hardy had plenty to say about Huskisson. He told DEA agents that he had scored substantial amounts of meth from him at least six times in the previous five months for $8,000 a pound, that he had purchased meth both at Huskisson's house and at a business owned by one of Huskisson's family member called 'No Limit' LLC, and that Huskisson was expected to receive a shipment of "10 to 12 pounds" the following day.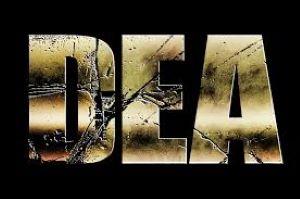 Hardy then took his snitching to the next level by volunteering to do a controlled buy for the DEA. DEA Special Agent Michael Cline prompted Hardy to call Huskisson on a recorded phone call to set up a buy to ensure Huskisson would sell dope to him, and Huskisson agreed to sell "10 to 12 pounds." After several more recorded calls, the pair agreed to meet at night on February 6, at Huskisson's place.
With undercover DEA agents already in place near Huskisson's house, Agent Cline tailed Hardy's car as he drove to 612 Laclede Street, where Huskisson lived, arriving 5:30 or 5:45 p.m. Hardy went into the house, and the assembled DEA agents waited. Half an hour later, Cline spotted a car pull into Huskisson's driveway and watched two men (later identifed as Jezzar Terraz-Zamarron and Fred Aragon) exit the visible vehicle carrying a cooler and enter the house.
Ten minutes later, a nervous Anthony Hardy came out the door and gave a prearranged signal to DEA Agent Cline to indicate he'd seen the meth. On that signal, DEA agents armed with high-powered weapons stormed the home, forcing the men inside onto the floor. Meanwhile Cline faked arresting Hardy to disguise Hardy's role as an informant. While milling around in Huskisson's home like characters readying for the next act, DEA agents and Indiana State Police investigators observed in the kitchen in plain sight an open cooler with 'ten saran-wrapped packages of meth.
All three men were arrested.
Paul Huskisson was subsequently indicted for possession with the intent to distribute 500 grams or more of methamphetamine in violation of the federal statute 21 U.S.C. 841(a).
When those DEA agents entered Huskisson's home and found the meth they had no search warrant whatsoever that allowed them to legally be there. They didn't bother to get one "until later," Cline testified at trial.
An Effort to Have the Evidence Thrown Out
Before going to trial, Huskisson's attorney filed a motion to suppress the drug evidence, arguing the drugs were found only after the DEA entry team entered Huskisson's house without a search warrant and without any exigent circumstances -- a clear violation of the Fourth Amendment's requirement for lawful searches. He also argued that DEA agents had included that tainted evidence, that fruit of the poisonous tree, into the affidavit for the search warrant that they obtained after the fact from a judge, "an hour or so later."
DEA agent Michael Cline was unable to testify at the motion hearing, so Indiana State Police investigator Noel Kinney substituted for Cline. Pertaining to the warrant obtained after agents rushed into the house, Kinney testified inconsistently regarding the ex post facto warrant, contradicting himself badly about the intent of the search and other government evidence.
Under questioning by defense attorney John L. Tompkins, Kinney first testified the task force's original plan was to apply for a warrant even if Huskisson refused consent to search, and no matter whether law enforcement saw evidence of drug activities in the house.
"Depending on the conversation with Mr. Huskisson, and, if he granted consent to search, we would continue the search of the residence," Kinney testified.
"What would've happened if Mr. Huskisson hadn't given consent," defense attorney Tompkins, asked.
"If he didn't give consent, we would've secured the residence and obtained a search warrant," Kinney said.
This testimony strongly suggests that DEA agents intended to enter the house and search for drugs without a warrant.
Belatedly realizing the incriminating implications of his testimony, Kinney then offered another alternative, claiming the plan was to apply for a warrant only if the DEA found meth in Huskisson's home -- and if Huskisson had refused consent to search.
At this point, Huskisson's attorney seized the moment to pounce on Kinney.
"So, if you didn't get consent you was going to start the process of obtaining a warrant?" Tompkins asked incredulous.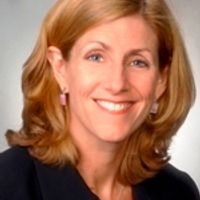 "Yes," Kinney replied.
"So, no part of the plan was to obtain a warrant prior to entry into Huskisson's residence?" Thompson asked, again.
"That's correct, yes," the investigators' replied.
Despite the testimony about the warrantless search, US District Court Judge
Jane Magnus-Stinson ruled against throwing out the evidence against Huskisson, holding that independent source doctrine in essence trumped the Fourth Amendment.
On Appeal
Based in part on the evidence developed through the warrantless search, Huskisson was convicted and sentenced to 20 years in federal prison in 2017. Both men arrested with Huskisson on February 6, 2016, were also convicted and sent to prison. Huskisson's lawyers immediately appealed his conviction.
Filing a counter appeal, government prosecutors argued that the issuance of the warrant after the illegal entry of Huskisson's home by (DEA Agents) was based on an independent source for the meth evidence, thus making independent source doctrine applicable. Independent source doctrine in criminal cases creates an exception to the Fourth Amendment's exclusionary rule.
Independent search doctrine and the exception to the exclusionary rule was created in a 1988 US Supreme Court case, Murray v. United States (487 U.S. 533), with the opinion authored by arch-conservative jurist Justice Antonin Scalia. In that case, police in Boston had probable cause to stop two vehicles carrying marijuana as they exited a warehouse. Police then forced entry into the warehouse without a warrant and saw several wrapped bales that they suspected were drugs.
After seeing the bales, the officers left the warehouse and got a warrant based on their suspicion that more drugs were stored in the building. But in the affidavit for that search warrant, the police never mentioned that they had already entered the warehouse without a warrant and saw only stacked bales.
Still, Scalia ruled for the police, holding that the Fourth Amendment doesn't require the exclusion of evidence found during a warrantless illegal search if that evidence is also found during a later search with a valid search warrant.
Another case, this one on probable cause for searches, also came into play as appeals court judges pondered the issues before them in Huskisson's case. In 2010, judges of that same 7th US Circuit Court of Appeals held in a case involving drugs stored in an apartment, United States v. Etchins that's even though police illegally entered the apartment without a warrant and without the consent of the resident and remained in the apartment until a warrant was issued hours later, that "because the officers' search relied on a later-arriving warrant based on information sufficiently unrelated to the initial entry, the evidence discovered in Etchin's apartment was untainted by the officers' illegal behavior. "We therefore conclude that the district court properly denied the defendants' motions to suppress and, finding no error in the sentences imposed, we affirm."
Even as it denied Etchins' appeal, the appeals court conceded that "we do not doubt that the officers' warrantless entry violated the Fourth Amendment, but probable cause existed to search Etchins' apartment when officers unlawfully entered the first time. Therefore, the evidence discovered in Etchins' apartment was untainted by the officers' illegal behavior."
Relying mostly on Murray, but also on Etchins, on June 5th 2019, the 7th Circuit found that although Drug Enforcement (DEA) agents should've obtained a search warrant prior to entering Huskisson's home to get the dope, yet the panel insisted the unlawful evidence was still admissible under independent source doctrine, and that prior probable cause had already been established, tilting their decision in favor of the police.
The 7th Circuit concluded that prior evidence of police informant Anthony Hardy's initial admissions to DEA agent Michael Cline about his drug-dealing history with Huskisson, including Hardy's nine phone calls to Huskisson to set up the meth deal including Hardy's pre-bust signal to Cline at the scene were sufficient for probable cause prior to the officers entering Huskisson's home.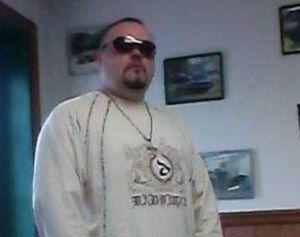 Another key point the justices took into consideration was Hardy's story of drugs he saw in Huskisson's house after Hardy arrived, which, taken together, justified the resort to independent source doctrine because the DEA had already established probable cause against Huskisson without a warrant in hand.
"Though the government should not profit from its bad behavior, neither should it be placed in a worse position than it would otherwise have occupied," the panel held.
These same judges weren't even swayed by the glaringly inconsistent statements made by the police sergeant who testified agents planned to search Huskisson's house without a warrant even if he refused to consent to a search. Rejecting
Huskisson's appeal, the justices affirmed his conviction on federal drug charges in Indianapolis as result of the DEA investigation.
In effect, the appeals court held that police had established probable cause that Huskisson was dealing drugs, so the illegal search was okay. But probable cause should only give law enforcement the ability to obtain a search warrant, not give the police automatic permission to enter someone's home without one.
Still, the panel was critical of the DEA. "We do not condone this illegal behavior by law enforcement; the better practice is to obtain a warrant before entering a home. Ordinarily, the evidence found here would be excluded. But, because the government had much other evidence of probable cause, and had already planned to apply for a warrant before the illegal entry; therefore, the evidence is admissible."
Troubling Precedents
Legal scholars and defense attorneys are troubled by the line of cases that resulted in allowing illegally seized evidence to be used in criminal prosecutions.
"There are so many examples of police taking advantage of loopholes in Supreme Court doctrines that it must be incentivizing police in some cases to conduct illegal searches where they would otherwise seek a warrant," Ryan W. Scott, professor at Indiana University Maurer School of Law in Bloomington, told the Chronicle.
Washington, DC-based criminal defense attorney and appellate expert Steve Leckar, explained how the problem is rooted in the 1988 Supreme Court decision in Murray.
"Here's the problem," Leckar told the Chronicle. "In Murray, the US Supreme Court said independent source doctrine can be used."
Professor Scott concurred in pointing to Murray.
"The Supreme Court's answer in Murray was that police ( like the agents in Huskisson's case) still should prefer to obtain a warrant up front because then the police wouldn't have to bear the additional burden of establishing that both the showing of probable cause and their decision to seek a warrant were totally independent of the evidence the police recovered," he said.
Attorney Leckar said the line of decisions is deeply concerning. "This ruling gives police a green light to enter homes unannounced without a warrant, with the risk of confronting armed citizens," he noted. "Decisions like this allow the police to bust into people's homes' willy-nilly with little fear of being held accountable in a civil lawsuit," Leckar added.
He also worries that as officers become more aware of how independent source doctrine can be used to get around the exclusionary rule, they may be incentivized to create a story filled with half-truths to create questionable probable cause in order to make a warrantless entry into a person's residence or place of business.
Leckar was also critical of the appeals court panels' reasoning. "The problem with this court's decision is the belief the police shouldn't be put in a worse position, but the fact of the matter is the officers identified no reason that prevented them from getting a warrant within a timely manner," he argued. "They said they were going to get a warrant, but that's easy to say. What evidence was there of that?"
"Why bother getting a warrant right away if you can just conduct the search illegally, confirm that you were right, and then get the evidence admitted anyway?" Professor Scott added. "To be clear, independent source doctrine affects only the admissibility of evidence; it doesn't mean the police are legally free to enter the homes of suspected drug dealers without a warrant," he explained.
Huskisson is appealing to the US Supreme Court. Its his last hope, but his prospects there are cloudy at best.
Journalist Clarence Walker Jr. wishes Drug War Chronicle readers and everyone a safe, wonderful, blessed Christmas and prosperous New Year in 2020.
Any comments? Reach Clarence Walker at: [email protected]