A bipartisan pair of senators file a pair of marijuana bills, a key Senate Republican is demanding changes to the House-passed SAFE Banking Act, and more.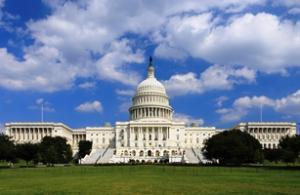 Marijuana Policy
Senate Banking Committee Chair Wants Changes in SAFE Banking Act. Sen. Mike Crapo (R-ID), head of the Senate Banking Committee, said Wednesday he opposes the SAFE Banking Act in its present form. The act has passed the House and is now before the committee. Crapo said he wants some changes, including a two percent THC limit on products in order for businesses to qualify for access to the banking system, which would effectively deny access to all sectors of the industry except hemp and CBD products. Crapo also floated denying banking access to companies selling high-potency vaping devices or products, such as edibles, that may appeal to children.
Senators Gardner and Warren File Marijuana Bills for Immigrants and Veterans. Democratic presidential contender Sen. Elizabeth Warren and Colorado Republican Sen. Cory Gardner have teamed up to file a pair of bills aimed at protecting immigrants and veterans who work in the marijuana industry. One bill would adjust current immigration policy to clarify that working in the industry would not be grounds for denying naturalization. The second bill would bar the Department of Veterans Affairs from denying housing loans to veterans who work in the industry.
Florida State Senator to File Legalization Bill. One of the Sunshine State's biggest legislative advocates for marijuana reform is ready to file a legalization bill in the coming session. Sen. Jeff Brandes (R-St. Petersburg) said he wants the legislature to legalize marijuana so the legislature could vet the proposal, instead of allowing legalization to occur via an initiative. He said he expected to have the bill filed within two weeks.