Major League Baseball and its players' union have reached a drug testing agreement, Wisconsin's GOP Senate leader kills a medical marijuana bill, and more.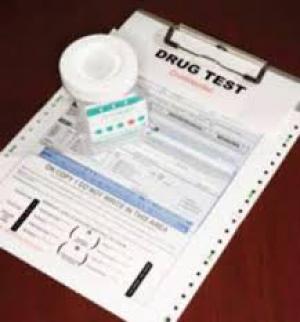 Marijuana Policy
Kansas Residents Want Marijuana Legalization, Poll Finds. The annual Kansas Speaks survey, conducted by Fort Hayes State University, finds that 63% of respondents either "strongly support" or "somewhat support" legalizing and taxing marijuana for adult use. Only 26% "somewhat oppose" or "strongly oppose" it. The state doesn't even have legal medical marijuana yet.
Medical Marijuana
Wisconsin GOP Senate Leader Snuffs Out GOP Medical Marijuana Bill. Republicans Rep. Mary Felzowski and Sen. Kathy Bernier tried Wednesday to get a medical marijuana bill moving, only to be shot down by Senate Majority Leader Scott Fitzgerald. Fitzgerald once again rejected the bill, saying he personally opposed and that he didn't think it would pass the GOP-controlled Senate.
Drug Testing
Major League Baseball, Players Union Agree on Drug Testing Policy. Major League Baseball and the players' union have agreed on a new drug testing policy that will add opioid testing for major leaguers and will not punish either minor or major league players for marijuana use. The move comes five months after the death of Los Angeles Angels pitcher Tyler Skaggs from an opioid overdose.
International
US Charges Former Mexican Top Cop with Taking Sinaloa Cartel Bribes. The US has charged former Mexican federal police overseer Genaro Garcia Luna with taking millions of dollars in bribes from Joaquin "El Chapo" Guzman's Sinaloa Cartel. He was arrested Monday in Texas after being indicted last week by a federal grand jury in Brooklyn on three counts of cocaine trafficking conspiracy and one count of making false statements for helping the cartel operate "with impunity" in Mexico. Garcia Luna served as Mexico's secretary of public security from 2006 to 2012 and has been living in the United States since 2012. If convicted, he faces a minimum of 10 years in prison and the maximum of a life sentence.