Michigan legal pot sales are off to a hot start, a House resolution demands Congress apologize for racist drug war, a new report finds declining racial disparities in incarceration, and more.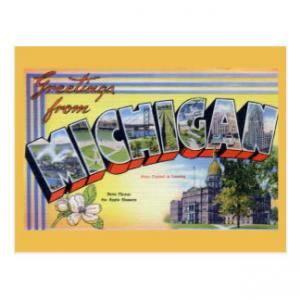 Marijuana Policy
Major League Baseball on Verge on Okaying Marijuana Use. The league has already abandoned testing for marijuana for the major leagues, but now it and the players' union have reportedly agreed to remove it from the list of banned substances for minor leaguers as well as part of a wider deal involving opioid use in baseball. Until now, minor league players had been subject to a 25-game suspension for the first positive pot test, 50 games for the second, 100 games for the third, and a lifetime ban for a fourth offense. This isn't a done deal yet, but both sides said they hoped it would be by year's end.
Michigan Legal Marijuana Sales Off to Roaring Start. After only eight days of legal marijuana sales, Michiganders have bought more than $1.6 million worth of weed. And that's in only five retail shops already open in the state. Three of those shops either sold out their inventory or had only limited supplies of marijuana products. That $1.6 million in sales brought in more than $270,000 for the state in the form of marijuana excise and sales taxes. The state House Fiscal Agency estimates that once the legal marijuana market is fully established, sales will approach $950 million annually, with the state taking in $152 million in pot taxes each year.
Drug Policy
Lawmakers File Resolution Demanding Congress Apologize for Racist War on Drugs. House members led by Rep. Bonnie Watson Coleman (D-NJ) introduced a House resolution on Friday calling on Congress to admit that the war on drugs has been a racially biased failure, provide justice to those negatively impacted by it and apologize to communities most impacted under prohibition. The resolution says "the House of Representatives should immediately halt any and all actions that would allow the War on Drugs to continue." It has 20 sponsors, including Karen Bass (D-CA), who chairs the Congressional Black Caucus.
Sentencing Policy
Racial Disparities in Incarceration Narrow, But Black People Still More Likely to Be Imprisoned, Study Finds. A new report from the Council on Criminal Justice finds that racial disparities in incarceration rates shrank between 2000 and 2016, but that blacks were still five times more likely to be incarcerated than whites. The black-white imprisonment ratio dropped from 8.3-to-1 in 2000 to 5.1-to-1 in 2016. On a less positive note, black defendants are getting longer state prison sentences even as the number of arrests or incarcerations among black people steadily decreases.