A pervy, predatory probation officer goes to prison, a half-dozen Maryland prison guards go down in a racketeering case, and more. Let's get to it:
In Kenosha, Wisconsin, a Kenosha County Sheriff's Department jail guard was arrested last Friday for allegedly delivering drugs to an inmate on repeated occasions. Guard Devine Jackson, 24, went down after a tip that he was smuggling cocaine into the jail inside tubes of tooth paste. When confronted, Jackson confessed. He now faces four felony charges: possession with intent to deliver cocaine (less than 1 gram) on or near a jail, manufacture/deliver cocaine (less than 1 gram) on or near a jail, deliver illegal articles to an inmate and misconduct in public office.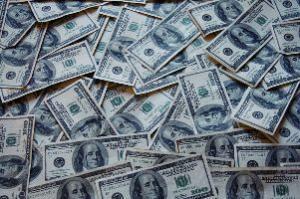 In Jessup, Maryland,
six prison guards and staff members were arrested Tuesday
along with seven inmates and seven outside "facilitators" in a racketeering case at the Maryland Correctional Facility. The guards and prison staff allegedly took bribes to smuggle in contraband including drugs, tobacco, cell phones, and unauthorized flash drives. Among the drugs involved were heroin, fentanyl, cocaine, ecstasy, marijuana and K2.
In Rome, Georgia, a former Rome probation officer was sentenced Monday to six years in prison for taking advantage of his position to coerce sexual favors from drug users under court supervision. Anyoel Cordovi had pleaded guilty to felony charges that he had sex with one probationer and exchanged nude photos with another. He will be required to register as a sex offender upon his release.