A federal bill to protect the 2nd Amendment rights of medical marijuana patients is filed, North Dakota backs away from messing with those rights, no medical marijuana for Tennessee this year, Texas bills get a public hearing, and more.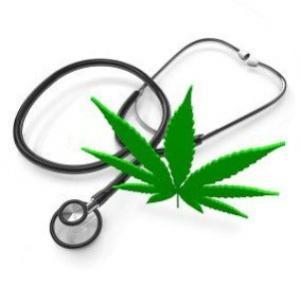 National
Federal Bill Aims to Let Medical Marijuana Patients Keep Their Guns. Rep. Alex Mooney (R-WY) has filed a bill aimed at protecting the gun rights of medical marijuana patients. The Second Amendment Protection Act would grant an exemption from the federal law that says people cannot purchase firearms if they're "unlawful user[s] or addicted to any controlled substance" for state-legal medical marijuana patients.
North Dakota
North Dakota Lawmakers Back Away from Proposal for Database to Check Patients' Eligibility for Concealed Weapons Licenses. House lawmakers on last Tuesday approved a measure, Senate Bill 2140, that would require the Department of Health to disclose medical marijuana patients' identities to the Bureau of Criminal Investigation "for the sole purpose" of determining whether they are eligible and in compliance with the state's concealed weapons law. But on Wednesday, Attorney General Wayne Stenehjem reminded lawmakers that changes to the voter-approved medical marijuana law required a two-thirds vote, not a mere majority, so lawmakers voted to send the bill back to the Natural Resources Committee, where its chairman said he will strip the gun language from the bill so it can pass.
Oklahoma
Oklahoma Governor Signs Patient Protection Bill. Gov. Kevin Stitt (R) has signed into law HB 2612, the Oklahoma Medical Marijuana and Patient Protection Act. The measure protects patients' rights to possess firearms under state law and allows the Oklahoma Medical Marijuana Authority to hire its own investigators to probe alleged violations. The law will go into effect 90 days after the legislature adjourns, which will be at the end of May.
Tennessee
Tennessee Medical Marijuana Bills Are Dead for This Year. State Sen. Steve Dickerson (R-Nashville), a doctor and leading proponent of medical marijuana in the legislature, announced last Wednesday he was delaying all medical marijuana bills until next year. He said he was convinced the bill would fail, and decided it was better to delay the proposal than watch it fail in committee. "You can run a bill and have it defeated, or you can keep it alive," Dickerson said. "And practically speaking, we decided to keep it alive and not have a defeat for perception more than anything."
Texas
Texas Medical Marijuana Bills Get Hearing. The House Public Health Committee held a hearing on a trio of medical bills last Thursday. Testimony was sometimes highly emotional, and no one spoke up against medical marijuana. HB 122 would create a legal defense for patients possessing medical marijuana and doctors who recommend it; HB 1405 would allow hospital patients to use CBD cannabis oil; and HB 3703 would expand current use of CBD cannabis oil to all epilepsy patients, not just those with intractable epilepsy. No votes were taken.
Washington
Washington Senate Approves Allowing Medical Marijuana in School. The state Senate on Saturday overwhelmingly approved SB 5442, which would allow parents to administer medical marijuana to their children at school, on the school bus, and at after-school activities. The bill limits the kind of marijuana used to infused products and extracts.
[For extensive information about the medical marijuana debate, presented in a neutral format, visit MedicalMarijuana.ProCon.org.]