A North Carolina deputy tries to set up his ex-grlfriend's new boyfriend, a former Texas cop heads to federal prison for helping a "rip crew" steal loads of dope, and more. Let's get to it: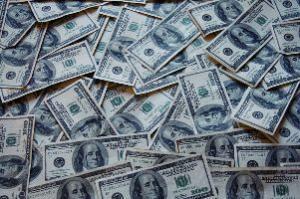 In Wadesboro, North Carolina,
an Anson County sheriff's deputy was arrested last Wednesday
for planting drugs in the car of his ex-girlfriend's new boyfriend. Deputy David Scott Burroughs went down after coworkers grew suspicious when he told them he was getting anonymous tips about the man dealing drugs out of his car. That was last Sunday. Last Wednesday, when police stopped the vehicle, the drugs were still there, adding to suspicions it was a set up. The department then contacted the State Bureau of Investigation, which found that Burroughs had purchased heroin and meth and planted them in the vehicle.
In Virginia Beach, Virginia, a former Chesapeake County sheriff's deputy pleaded guilty last Tuesday to smuggling drugs and other contraband into the city jail. Jenis Leroy Plummer, 34, admitted smuggling heroin, cocaine, e-cigarettes, cellphone batteries, and even superglue into the lockup. The superglue was used to help an inmate hide contraband inside his mattress. He's looking at up to 20 years in federal prison.
In Columbus, Ohio, a former state prison guard pleaded guilty last Wednesday to smuggling drugs and tobacco into the Belmont Correctional Institution in St. Clairsville. Alfred Horvath, 38, was paid hundreds of dollars by people outside the prison to sneak drugs and tobacco inside for use by prisoners. He copped to one count of conspiracy to distribute and to possess with the intent to distribute.
In Brownsville, Texas, a former Donna ISD police officer was sentenced Tuesday to 130 months in federal prison for assisting a "rip crew" that conducted fake traffic stops on vehicles loaded with drugs so the crew could steal the goodies. Juan Fernando Mata, 40, had pleaded guilty to conspiracy to possess with intent to distribute more than 100 pounds of marijuana in January.