It's prison guards gone bad this week, plus a crooked NYPD cop, and more. Let's get to it: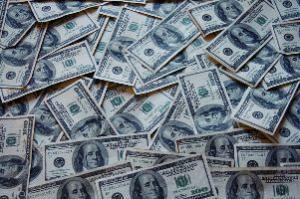 In Ocala, Florida,
a state prison guard trainee was arrested last Wednesday
for allegedly having sex with an inmate in exchange for drugs. Trainee Nicholas Seaborn Jefferson admitted twice having sex with a woman, who was repaying him for bringing her suboxone. He is charged with two counts of sexual misconduct.
In Johnstown, Pennsylvania, a Johnstown police detective was arrested last Wednesday on charges he interfered in police business to protect a confidential informant of his. Detective Daniel Fisher Jr. allegedly intervened in the arrest of his female snitch, with whom he is accused of having a sexual relationship. He faces three misdemeanor counts, including hindering prosecution, and providing false information.
In Ridgeland, South Carolina, two state prison guards were arrested last Wednesday on charges they attempted to bring drug contraband to prisoners. Guards Shavonia Sharay Glaze and Amanda Nicole Wells now face charges. Glaze is charged with cocaine possession and furnishing contraband to a prisoner, while Wells is charged with misconduct in office, furnishing contraband to a prisoner, drug possession, and criminal conspiracy.
In Okeechobee, Florida, a state prison guard was arrested last Thursday for allegedly accepting bribes to smuggle in contraband into the prison. Guard Jeremiah Payne was allegedly bribed not only with cash, but also with synthetic cannabinoids in return for his help. He is now charged with bribery, possession of a controlled substance, possession of marijuana under 20 grams, and attempted introduction of contraband into a correctional facility.
In New York City, a former NYPD officer was sentenced last Wednesday to six years in prison for taking bribes and ferrying cocaine for an informant posing as a drug dealer. Johnny Diaz, 48, copped to possession of a controlled substance, bribe receiving and petit larceny in a plea deal. He went down when investigators posing as drug dealers offered him bribes and he took them up on their offer.