The US has clarified that Canadiana marijuana workers and investors can enter the US but not engage in business here, New Jersey's governor says a vote on marijuana legalization will happen before month's end, Pennsylvania's former governor sticks up for safe injection sites, and more.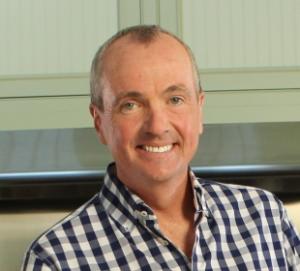 Marijuana Policy
California Governor Signs Bill Banning CBD Cocktails and Beverages. Gov. Jerry Brown (D) has signed into law Assembly Bill 2914, which prohibits the sale of CBD beverages and alcoholic drinks. "This bill would prohibit an alcoholic beverage licensee from, at its licensed premises, selling, offering, or providing cannabis or cannabis products, including an alcoholic beverage that contains cannabis or cannabis products, and would provide that no alcoholic beverage shall be manufactured, sold, or offered for sale if it contains tetrahydrocannabinol or cannabinoids, regardless of source," says a legislative summary.
New Jersey Governor Says Legalization Coming at End of Month. Gov. Phil Murphy (D) says he and the legislature are looking at October 29 as the date the legislature will pass a bill legalizing marijuana. One issue yet to be settled, though, is how much to tax legal pot. Still, Murphy said, October 29 "feels about right."
Drug Testing
Pennsylvania Representative Proposes Bill to Add Drug Testing of Legislators to Bill to Drug Test Welfare Recipients. Philadelphia County Rep. Angel Cruz (D) has filed House Bill 620 as an amendment to Senate Bill 6. The Senate bill would mandate drug testing of welfare recipients; Cruz's bill would mandate drug testing of legislators. "If it's good for one, it's good for all," said Cruz. "The lawmakers are the lawmakers, and we're not above the law."
Foreign Policy
US Clarifies Policy on Entry of Canadian Marijuana Industry Workers. US Customs and Border Protection (CBP) has clarified its position on whether Canadians involved in the legal marijuana industry can enter the US. "A Canadian citizen working in or facilitating the proliferation of the legal marijuana industry in Canada, coming to the US for reasons unrelated to the marijuana industry will generally be admissible to the US," CBP said Tuesday. But there is a big but: "[I]f a traveler is found to be coming to the US for reason related to the marijuana industry, they may be deemed inadmissible," CBD said.
Harm Reduction
Former Pennsylvania Governor Challenges DOJ on Threats to Prosecute Safe Injection Site Operators. Former Gov. Ed Rendell (D) is not backing away from supporting a Philadelphia safe injection site despite threats from Justice Department Deputy Attorney General Rod Rosenstein. Rendell sits on the board of a nonprofit to run such a facility, and he said that if the Justice Department wants to crack down on the harm reduction move, it should start with him: "I have a message for Mr. Rosenstein: I'm the incorporator of the safe injection site nonprofit and they can come and arrest me first," Rendell said.