Some members of Congress want to know why the DEA approves research marijuana imports but not research marijuana here, New Jersey's governor says legal pot is coming, California's governor vetoes a bill that would have let dispensaries give free samples to poor medical marijuana patients, and more.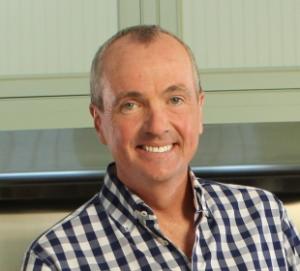 Marijuana Policy
New Jersey Governor Says Legal Marijuana Coming Soon. Gov. Phil Murphy (D) said Monday that legalization is coming "sooner than later," with a vote possible within weeks. Last week, state Senate President Stephen Sweeney (D-Gloucester) said the Senate could vote by October 29, even though a new legalization bill hasn't been formally introduced yet. But the Assembly would have to vote to approve it, too, and there's no word on when that might happen.
Medical Marijuana
Congresspersons Want to Know Why DEA is Importing Research Marijuana. Fifteen members of Congress led by Reps. Matt Gaetz (R-FL) and Eric Swalwell (D-CA) have sent a letter to the DEA and Attorney General Sessions expressing "deep concern" over delays in approving domestic marijuana cultivation for research purposes even as the DEA has approved the importation of marijuana from Canada for research purposes.
California Governor Vetoes Compassionate Access Bill. Gov. Jerry Brown (D) has vetoed Senate Bill 829, which would have allowed licensed marijuana retailers to "offer free cannabis or cannabis goods" to low-income medical marijuana payments. In his veto statement, Brown said the bill would violate the state's recreational marijuana law, but that logic left advocates confounded. "Nowhere does Prop. 64 say that it is intended to impede free donations of medicine to needy patients," commented CA NORML head Dale Gieringer. "The purposes and intents section of the initiative is clear that it pertains only to adult-use marijuana, and does not override Prop 215 [California's original medical marijuana law, passed in 1996]."
Florida Moves to Block Licensing Lawsuit. The state Department of Health is asking an appeals court to block a district judge from moving forward with a lawsuit where a nursery operator who was denied a cultivation license. The appeals court on Friday put the case on hold temporarily, with the nursery operator given until the end of the month to respond to the state's arguments that the lawsuit should be thrown out.
Michigan Dispensaries Must Have Licenses by Halloween, Regulators Say. The state Department of Licensing and Regulatory Affairs has issued new emergency rules for dispensaries saying that if they haven't received a license by Halloween they could be forced to shut their doors. Also, any product not received in compliance with the Marihuana Facilities Licensing Act will have to be destroyed.