A Los Angeles sheriff's deputy gets caught in a brazen ripoff, a Maryland prison guard is the last of 16 to head to prison for their roles in a massive racketeering scheme, and more.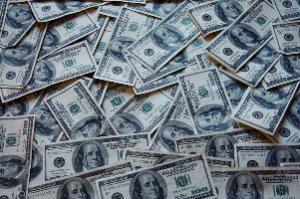 In Kingman, Arizona,
a Mohave County jail guard was arrested last Tuesday
for allegedly smuggling heroin and other contraband into the county jail. Guard Ashley Desiree Aquino, 24, went down after someone informed authorities a guard was smuggling drugs. Upon questioning, Aquino admitted smuggling the drugs. She faces various charges including promoting prison contraband.
In Murfreesboro, Tennessee, a former Rutherford County narcotics detective was arrested last Wednesday for stealing a riding lawnmower and official misconduct. Former Lt. Jason Mathis allegedly stole the mower from the sheriff's impound lot. He's charged with theft of property over $2,500 and felony official misconduct.
In Los Angeles, an LA County sheriff's deputy was arrested last Thursday for allegedly claiming to be executing an official search warrant in order to rob a marijuana warehouse. Deputy Marc Antrim and two others stole 600 pounds of pot and two safes containing $100,000 in cash from the distribution warehouse. Federal prosecutors allege that Antrim and his co-conspirators "were &armed and falsely portrayed themselves to be LASD deputies executing a search warrant or conducting other official business at the warehouse." Warehouse workers called police, but when LAPD officers arrived, Antrim "falsely represented that he was conducting a legitimate search," and the LAPD officers left. Antrim is also suspected of stealing 31 handguns from a safe at Compton City Hall and assault rifles from the Sheriff's Department. It's not clear what the exact federal charges are.
In Baltimore, a former state prison guard was sentenced last Friday to six years in federal prison for his part in a racketeering ring where prison guards were bribed to smuggle in contraband. Jessica Vennie was convicted of smuggling in narcotics and using a cell phone to communicate with inmates about what they wanted to be smuggled. Vennie is one of 77 people convicted in the scheme and the last of 16 guards to be sentenced.