President Trump has given his endorsement to a limited bipartisan prison reform bill, the National League of Cities calls for marijuana rescheduling, and more.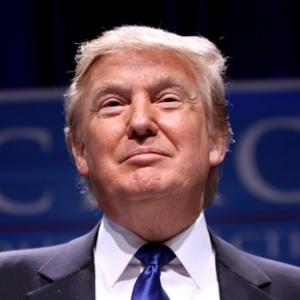 Marijuana Policy
National League of Cities Calls For Federal Marijuana Rescheduling. The National League of Cities, representing more than 19,000 cities, towns, and villages across the country, has passed a pair of resolutions on marijuana policy. The first calls on the Trump administration and Congress to "resolve the conflict between state and federal cannabis laws" and "provide guidance to financial institutions that results in the cannabis market having access to the federally regulated banking system," while the second calls for marijuana to be removed from the list of Schedule I drugs under the Controlled Substances Act.
Medical Marijuana
Bipartisan Lawmaker Group Files Three Veterans' Medical Marijuana Bills. A bipartisan group of legislators on Wednesday announced plans to file a trio of bills aimed at making the Department of Veterans Affairs a more marijuana-friendly agency. The Department of Veterans Affairs Policy for Medicinal Cannabis Use Act of 2018 would clarify the already existing policy of protecting patients who discuss their marijuana history. The Department of Veterans Affairs Survey of Medicinal Cannabis Use Act of 2018 would conduct a nationwide survey of all veterans and VA healthcare providers regarding medicinal cannabis. And the Department of Veterans Affairs Medicinal Cannabis Education Act of 2018 would have the VA work with medical universities to further develop medicinal cannabis education programs for primary healthcare providers.
Law Enforcement
Trump Endorses Prison Reform Bill. In a press conference Wednesday, President Trump gave his support to a limited prison and sentencing reform bill, the First Step Act (HR 5682). The bill invests heavily in anti-recidivism efforts and lowers some mandatory minimum sentences, but has not gone as far as some Democrats would like. In the House, 57 Democrats voted against it because it did not more substantially address sentencing reform. Now, in the Senate, it will face opposition from some conservative Republican senators, but the president's endorsement should help propel it forward.