Philadelphia sees its first medical marijuana dispensary, a new report says drugged driving fatalities are up dramatically, the UN is concerned about forced disappearances in Nuevo Laredo, Mexico, and more.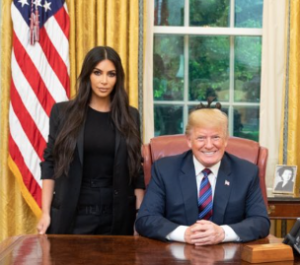 Marijuana Policy
Michigan GOP Lawmakers Split on Passing Legalization Initiative. State Republican lawmakers are split on a plan for the legislature to just pass the pending marijuana legalization initiative. Under state law, the legislature has until Tuesday to adopt the initiative, which would enable lawmakers to later amend it -- and would also, the Republicans hope, lessen voter turnout at the polls in November. The move has support in the Senate, but House Republicans have yet to embrace it.
New Hampshire Democrats Won't Make Legalization a Platform Plank. A bid to get the state Democratic Party to embrace marijuana legalization has failed. A pro-legalization resolution did not get enough votes in the state party's platform committee to take it to the party's convention next month.
Medical Marijuana
Michigan Extends Deadline for Dispensaries to Get Licensed. The Department of Licensing and Regulatory Affairs announced Wednesday that a June 15 deadline for operating dispensaries to get licensed under the state's new medical marijuana law will be extended to September 15. "This 92-day extension will allow the bureau and the board enough time to investigate and authorize facility operator licenses in order to make sure that access to medical marihuana is maintained," the agency said.
Philadelphia Gets First Dispensary. The City of Brotherly Love has seen its first medical marijuana dispensary open its doors. The Restore Integrative Wellness Center in Frankford opened Wednesday.
Driving
Number of Drugged Drivers Killed in Car Crashes Rising Dramatically, Report Finds. The number of drugged drivers killed in car wrecks is rising dramatically, according to a new report from the Governor's Highway Safety Association. The study found that 44% of fatally injured drivers tested positive for drugs in 2016, up more than 50% over a decade ago. The study pointed to spreading marijuana legalization and the opiate epidemic as contributing factors. "These are big-deal drugs. They are used a lot," said Jim Hedlund, an Ithaca, New York-based traffic safety consultant who conducted the highway safety group's study. "People should not be driving while they're impaired by anything and these two drugs can impair you." The study also found that half of the dead drivers who tested positive for drugs had more than one substance in them and that half of the dead drivers who tested positive for alcohol also tested positive for drugs.
Sentencing
Trump, Kim Kardashian Talk Prison and Sentencing Reform. The two reality TV stars met in the White House Wednesday to discuss prison reforms and sentencing policy. Kardashian is advocating for a pardon for low-level drug offender Alice Marie Johnson, who has served more than 20 years in prison on a first offense. White House advisor and Trump son-in-law Jared Kushner, who has prison reform in his portfolio, was also in the meeting. Half of Trump's previous commutations have been for rightist political figures including Joe Arpaio, Scooter Libby, and Dinesh D'Souza. He also shortened the sentences of a sailor who had taken photos in a classified area, and of the former executive of a meatpacking plant who committed loan fraud; and he pardoned the long-dead black boxer, Jack Johnson.
California Sentencing Reform Bill Passes Senate. A bill that would repeal a one-year sentencing enhancement for people who have prior felonies passed the state Senate Tuesday. Senate Bill 1392 now heads for the Assembly.
International
UN High Commissioner on Human Rights Calls on Mexico to Investigate Forced Disappearances in Nuevo Laredo. The UN High Commissioner on Human Rights called Wednesday on the Mexican government "take urgent measures to stop the wave of forced disappearances in Nuevo Laredo and surrounding areas" and said "there are strong indications" that they were committed "by a federal security force." The UN office documented at least 23 disappearances since the beginning of February, while the local Nuevo Laredo Human Rights Committee said it had documented 56 forced disappearances since January 20. The disappearances come as the city confronts violence among competing cartels and between the cartels and police and the military. "Many of these people would have been detained arbitrarily and disappeared while going about their daily lives," said UN High Commissioner for Human Rights Zeid Ra'ad Al Hussein. "It is particularly horrific that at least five of the victims were minors, three of them very young, only 14 years old. These crimes, perpetrated during four months in only one municipality, are outrageous."