A Border Patrol agent goes to prison for helping pot smugglers, an NYPD cop gets nailed for agreeing to transport drugs for cash, a Florida crime scene tech gets busted stealing drugs from dead people, and more. Let's get to it: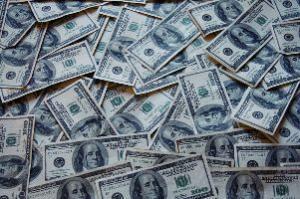 In Lawrenceville, Georgia,
a Gwinnett County sheriff's deputy resigned last Friday
as investigators began questioning him about two kilograms of cocaine that were seized but never showed up as evidence. Deputy Antoine Riggins is a 14-year veteran and had been a member of a federal drug task force. In one case, three kilos of cocaine were seized, but only one was checked into evidence. He is also a suspect in two other cases of seized drugs that vanished. Criminal charges are expected in coming days.
In Pensacola, Florida, an Escambia County sheriff's crime scene technician was arrested last Friday for allegedly stealing drugs from dead people. Tech Christine Rollins, 41, went down after an internal investigation. She was charged with trafficking hydrocodone, trafficking oxycodone, petty theft, and possession of a controlled substance without a prescription.
In New York City, an NYPD officer was convicted last Thursday of transporting marijuana and cocaine for someone she thought was a drug dealer, but was actually an undercover officer. Nysia Stroud, 30, was assigned to the NYPD Fleet Services Division. She went down after agreeing to transport the contraband and was paid $1,000 each time she did so. She was found guilty of criminal possession of a controlled substance and official misconduct. Sentencing is set for June 4.
In Tucson, Arizona, a former Border Patrol officer was sentenced Monday to seven and a half years in federal prison for helping to smuggle marijuana into the country. Former agent Alberto Michel, 41, a nine-year veteran, admitted providing counter-surveillance assistance to smugglers, using the information he obtained as a member of the Intelligence Unit. In return, he would be paid $40 per pound of marijuana. He admitted receiving payments totaling $12,000. Michel was originally charged with six counts but ended up copping a plea to just two: conspiracy to possess with intent to distribute marijuana and a public official accepting a bribe.