There's too much marijuana in Oregon, Utah medical marijuana foes try another tack to block the initiative, Africa gets its first medical marijuana dispensary, and more.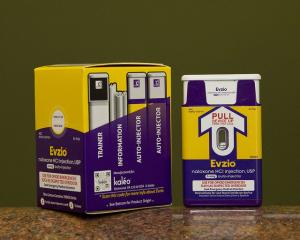 Marijuana Policy
Oregon US Attorney Warns of "Significant Overproduction" of Legal Marijuana, Will Target Diversion. US Attorney Billy Williams said last Friday that the state has a "significant overproduction" problem and that he would prioritize enforcement of overproduction, diversion to other states, and organized crime. The state currently has nearly a million pounds of marijuana buds in inventory, and it's estimated that Oregon's billion dollar a year industry includes about $300 million worth of pot to diverted to the black market.
Pennsylvania State Senator Calls on DAs to Quit Prosecuting Small-Time Pot Cases. One of the Keystone State's leading voices for marijuana law reform, state Sen. Daylin Leach (D), last Friday published an open letter to the state's district attorneys urging them to quit prosecuting pot possession and smoking cases. Leach cited the nine states that have already legalized marijuana and warned, "If people are convicted this year, and legalization occurs next year or the year thereafter, thousands of people will have a stain on their record that will be extremely difficult or impossible to remove."
Medical Marijuana
Utah Medical Marijuana Foes Sue to Block Initiative from Going to Voters. Drug Safe Utah, a group formed to oppose the medical marijuana initiative, went to court last Thursday to try to block it. In court filings, the group argued that the lieutenant governor, whose office oversees elections, doesn't have the authority to allow campaigners to gather signatures. Drug Safe Utah argued that state officials couldn't act on the initiative because it "conflicts with federal law."
Harm Reduction
House Democrats Call on Trump Administration to Lower Naloxone Price. A group of House Democrats led by Reps. Lloyd Doggett (D-TX) and Peter Welch (D-VT) have sent a letter to White House Kellyanne Conway asking for executive action to curb rising prices for naloxone, the opioid overdose reversal drug. "Federal agencies have the authority to use patented inventions… when in the interest of the public good," the lawmakers wrote. "The current opioid crisis requires invoking this provision."
International
German Drug Official Hints at Move Toward Marijuana Decriminalization. In a report released last week, German drug commissioner Marlene Mortler appeared to call for marijuana decriminalization. "Anyone caught by the police in the future for possession of cannabis for personal consumption should be allowed to choose whether to pay a fine or voluntarily seek help from the expert," she said. German drug arrests were up more than 6% last year, while marijuana arrests were up 14%. About 80% of all marijuana cases were for simple possession.
Africa Gets First Medical Marijuana Dispensary. A medical marijuana dispensary has opened in Durban, South Africa, making it the first on the continent. The store is currently only selling products without THC. "We want to break the stigma on cannabis, to showcase that cannabis can be used effectively to treat a number of conditions and to integrate medical professionals as well as traditional healers to allow the whole of South Africa a holistic approach to health care," said dispensary spokesperson Kirithi Thaver.