The first marijuana-based drug is approved by the FDA, Oklahoma votes on medical marijuana tomorrow, Trump's border politics are raising ire and threatening cooperation in Mexico, and more.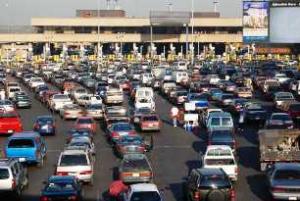 Marijuana Policy
Massachusetts Attorney General Wants to Let Localities Extend Marijuana Business Moratoria for Another Year. Attorney General Martha Healey wants to let municipalities extend marijuana business moratoria for twice the time she originally said they needed. She had previously said the moratoria could only last for a year but now wants to double that to two years. The Marijuana Policy Project isn't on board with that: Towns have zoned for tobacco, alcohol, and pharmaceuticals for years," said MPP's Jim Borghesani. "It is a fiction that they need more time to figure out how to zone for cannabis. The only people who will benefit from Maura Healey's ruling are the criminals who have controlled cannabis sales for decades." About 160 cities and towns have a moratorium of some sort in place, most of which were set to expire at the end of the year.
Medical Marijuana
FDA Approves First Marijuana-Based Drug. The Food and Drug Administration has approved GW Pharmaceutical's epilepsy drug Epidiolex. The drug is approved for use in patients two years and older with Dravet Syndrome and Lennox-Gastaut Syndrome, both rare and treatment-resistant forms of epilepsy. "This approval serves as a reminder that advancing sound development programs that properly evaluate active ingredients contained in marijuana can lead to important medical therapies," said FDA Commissioner Scott Gottlieb.
Oklahoma Votes on Medical Marijuana Initiative Tuesday. Sooner voters will go to the polls tomorrow to cast their verdict on State Question 788, an initiative that would create a full-fledged medical marijuana program in the state. Democratic voters will also have a chance to vote for former state Sen. Connie Johnson, one of the state's leading medical marijuana proponents, who is seeking the Democratic gubernatorial nomination.
Foreign Policy
Colombia Cocaine Production Levels "Unacceptable," US Says. Head of the Office of National Drug Control Policy (ONDCP -- the drug czar's office) Jim Carroll said Monday that the record level of cocaine production in Colombia is "unacceptable" and blamed increased supply for pushing increased levels of cocaine use in the US. Given that Colombia's newly elected president, Ivan Duque, is a drug war hard-liner -- a shift from the policies of former President Santos -- Colombia is likely to return to pre-Santos policies attacking coca production, including aerial fumigation.
Citing Immigration Policy, Mexican Legislators Call for End to Security Cooperation With US. Mexican lawmakers last week proposed ending cooperation with the US on immigration, counterterrorism, and fighting organized crime (drug trafficking) "as long as President Donald Trump does not act with the respect that migrants deserve." The proposal came from the Congress's Permanent Commission, which meets while Congress is in recess. The lawmakers asked the presidency to "consider the possibility of withdrawing from any bilateral cooperation scheme" with the US on these issues.
International
Russia Poll Finds Very Strong Opposition to Legalizing Soft Drugs. An annual poll conducted by the research firm VTsIOM has 89% of respondents opposing to legalizing "soft drugs," a term generally considered to refer to marijuana. The numbers are in line with poll results from other years, ranging from 85% in 2004 to 93% last year.
Russia Says Canada's Marijuana Legalization Violates International Law. The Russian Foreign Ministry said last Thursday that Canada is violating international drug control treaties by legalizing marijuana. Those treaties do not allow for "flexible interpretation," the ministry said, adding that it expected other Western countries to chastise Canada. "We expect, that Canada's 'arbitrariness' will merit a response from its G7 partners, since this group has repeatedly declared its commitment to the rule of law in interstate relations," the ministry said.
(This article was prepared by StoptheDrugWar.org's 501(c)(4) lobbying nonprofit, the Drug Reform Coordination Network, which also pays the cost of maintaining this web site. DRCNet Foundation takes no positions on candidates for public office, in compliance with section 501(c)(3) of the Internal Revenue Code, and does not pay for reporting that could be interpreted or misinterpreted as doing so.)