Trump says he will likely support a bill to protect legal marijuana states, Canada's Senate approves marijuana legalization, Minneapolis ends low-level pot stings, and more.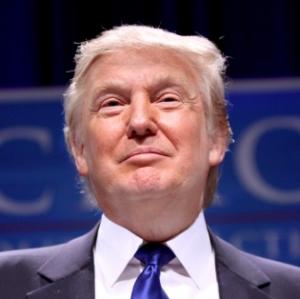 Marijuana Policy
Trump Says He Will Likely Support Gardner-Warren Marijuana Bill. President Trump said Friday that he will "probably" support a bipartisan, bicameral bill filed Thursday by Sens. Cory Gardner (R-CO) and Elizabeth Warren (D-MA) and Reps. Earl Blumenauer (D-OR) and David Joyce (R-OH) that would end federal marijuana prohibition in states where it is legal. The measure is the Strengthening the Tenth Amendment Through Entrusting States Act (STATES Act). "I support Sen. Gardner," Trump said when asked about the bill. "I know exactly what he's doing. We're looking at it. But I probably will end up supporting that, yes."
New Jersey Democrats File New Marijuana Legalization Bill. State Senate President Steve Sweeney (D) and state Sen. Nick Scutari (D) have filed a new marijuana legalization bill just weeks ahead of June 30 budget deadline. Gov. Phil Murphy, a legalization supporter, is counting on $60 billion in marijuana tax revenue in his fiscal year 2019 budget. Under the bill, adults could possess, buy, use or transport an ounce or less of marijuana. Towns would retain the right to create their own ordinances governing sales, with a 180-day window to bar sales. The bill envisages tax rates from 10% to 25% over four years. It's not yet available on the legislative website.
Minneapolis Ends Low-Level Pot Stings, Cites Racial Disparities. At the request of Mayor Jacob Frey (DFL), Minneapolis police will quit staging stings targeting low-level marijuana sellers. The move came just hours after revelations that 46 of 47 people arrested in the stings were black. The charges against those people are being dismissed. "I believe strongly that marijuana should be a lowest-level enforcement priority and that it should be fully legalized at the state level," Frey said in a statement Thursday. "The fact that racial disparities are so common nationwide in the enforcement of marijuana laws is one of the reasons I support full legalization."
Heroin and Prescription Opioids
West Virginia Opioid Reduction Act Now in Effect. As of Thursday, the state Department of Health and Human Resources has begun implementation of the Opioid Reduction Act. It sets limitations on opioid prescriptions and allows patients to place a directive in their medical file declining in advance treatments involving opioid medications. Under the new law, initial opioid prescriptions are limited to a seven-day supply of the lowest effective dose. In hospital emergency rooms, doctors can only prescribe a four-day supply.
International
Canadian Senate Approves Marijuana Legalization Bill. The Senate Thursday night approved the C-45 marijuana legalization bill, but only after heavily amending it. The bill must now go back to the House, which must decide which to keep and which to throw out, before sending it back to the Senate for final approval. Many of the amendments are technical, but some are significant. One amendment would allow provinces to prohibit home cultivation of cannabis if they so choose, rather than accept the four marijuana plants per household allowed under the bill. Another would impose stringent restrictions on advertising by marijuana companies.