Colorado's governor vetoes a pot tasting room bill and signs a medical marijuana in schools bill, Canada's legalization bill overcomes a last-ditch attempt to block it, and more.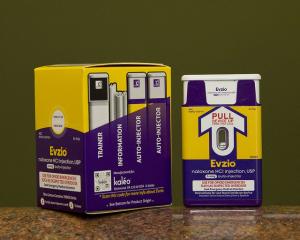 Marijuana Policy
Colorado Governor Vetoes Marijuana "Tasting Rooms" Bill. Gov. John Hickenlooper (D) has vetoed House Bill 18-1258, which would have allowed customers at marijuana retailers to consume edibles or vape on premises. Hickenlooper said the bill violated Amendment 64, which said marijuana consumption could not be done "openly" or "publicly." Hickenlooper also cited fears of stoned driving.
Medical Marijuana
Colorado Governor Signs Medical Marijuana at School Bill. Gov. John Hickenlooper (D) has signed into law House Bill 18-1286, which will allow school nurses to administer medical marijuana to students with medical marijuana patient cards. Hickenlooper said that bill would expand current law to "allow school personnel to administer medical marijuana in a non-smokable form to students qualifying for medical marijuana use."
Harm Reduction
West Virginia Begins Statewide Distribution of Naloxone to First Responders. The state Department of Health and Human Services announced Tuesday that it is beginning the distribution of the opioid overdose reversal drug to first responders. Naloxone is going out to the state police, the fire marshal's office, and emergency medical service providers, with eight high priority counties also being allocated additional doses.
International
Canada's Conservatives Thwarted in Bid to Block Legalization Bill. An attempt by Conservative senators to slow down the marijuana legalization bill failed on Monday night on 50-29 vote. Sen. Leo Housakos (C) had filed an amendment to delay passage until the government releases a report on how it will deal with marijuana-related border issues. Now, the bill is set for a final Senate vote Thursday.